Isotrol consolidates its international leadership position in the clean energy market with the launch of Bluence, the new brand that the technology firm will use to market its product in this sector.
The company has announced this launch in conjunction with the 2018 Wind Power tradeshow, event organized by the American Wind Energy Association that brings together investment funds, experts and technicians from the wind energy sector from May 7-10th in Chicago, Illinois, USA.
According to Beltran Calvo, CEO of Isotrol "it is the moment to launch Bluence, a brand capable of representing the dimension and degree of specialization that the firm has reached in this sector".
Isotrol was founded in 1984, and, after its 34 years of experience, it has become one of the leading international players in the monitoring and control field of renewable energies. Currently, Isotrol's systems are present in 35 countries, more than 1.500 power plants and control centers, that are currently used in the operation of 25 GW of electrical power worldwide.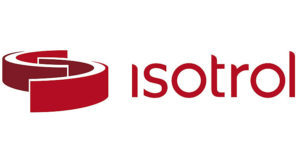 The new identity will carry the legacy that has propelled the technology firm to its current position. Beltran Calvo insists that the new brand will continue to use Isotrol's decades of experience in developing solutions for this sector. It will also help to promote its position as a reliable technology partner with major players in the renewable business:
"Bluence is synonym of quality, innovation and capacity of response that the customers have always received from our company".
As a differentiating value, the Bluence brand will be used to market solutions that cover the entire lifetime of a renewable plant. This makes it a unique brand, capable of responding comprehensively to the needs for improved efficiency and profitability that the investors currently have on their renewable assets.
The new identity represents a step forward in the transformation process that the company has designed in its 2018-2020 strategic plan, reinforcing the business lines of innovation, growth and positions achieved in recent years.
"This and many other changes that we will be generating are essential to keep leading the renewable energy market" – says Beltran Calvo – "it is a necessary bet to maintain the maximum level of competitiveness and to strengthen our position at an international level".
Isotrol closed 2017 with a turnover of 16,4 M€ and has venues in United States, United Kingdom, Brazil, Chile and Mexico.