The Vestas V236-15.0 MW™ prototype offshore wind turbine has achieved a remarkable feat by generating the highest power output of any single wind turbine within a 24-hour period. The Danish wind turbine manufacturer announced that the turbine produced 363 megawatt-hours during this time span.
The prototype was installed at the Østerild National test centre for large wind turbines in Western Jutland, Denmark, in December 2022. Since then, it has undergone extensive testing and verification to ensure its performance and reliability.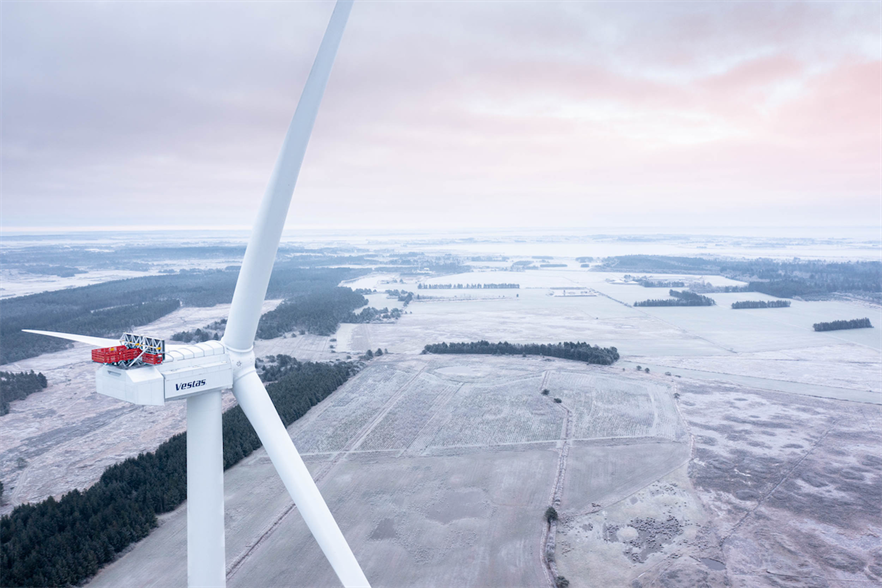 Jesper Uth, Senior Director of Test & Validation at Vestas, expressed excitement about the turbine's performance after seven months of testing. He emphasized the importance of the ongoing verification campaign to achieve type certification and showcase the long-term capabilities of this high-quality machine.
This groundbreaking record was previously held by Siemens Gamesa's SG 14-222 DD offshore wind turbine prototype, which produced 359 megawatt-hours within a 24-hour period. The Vestas V236-15.0 MW turbine's swept area exceeds 43,000 m2, making it capable of generating enough energy to power over 20,000 households.
Standing tall at 280 meters, the turbine has an impressive production output of 80 GWh per year. It is set to make its offshore debut in 2024 at the Frederikshavn wind farm off the coast of Denmark.
The achievement of this world record reinforces the potential of offshore wind turbines to generate significant amounts of clean and sustainable energy. It also highlights the continuous advancements in wind turbine technology, paving the way for a greener and more sustainable future.