China's installed capacity of renewable energy hit 1.32 billion kilowatts by the end of June, exceeding the coal-fired power generating capacity, according to the National Energy Administration (NEA) Monday.
The record-breaking capacity accounted for 48.8 percent of the country's total installed capacity of power generation at the end of June, the NEA said.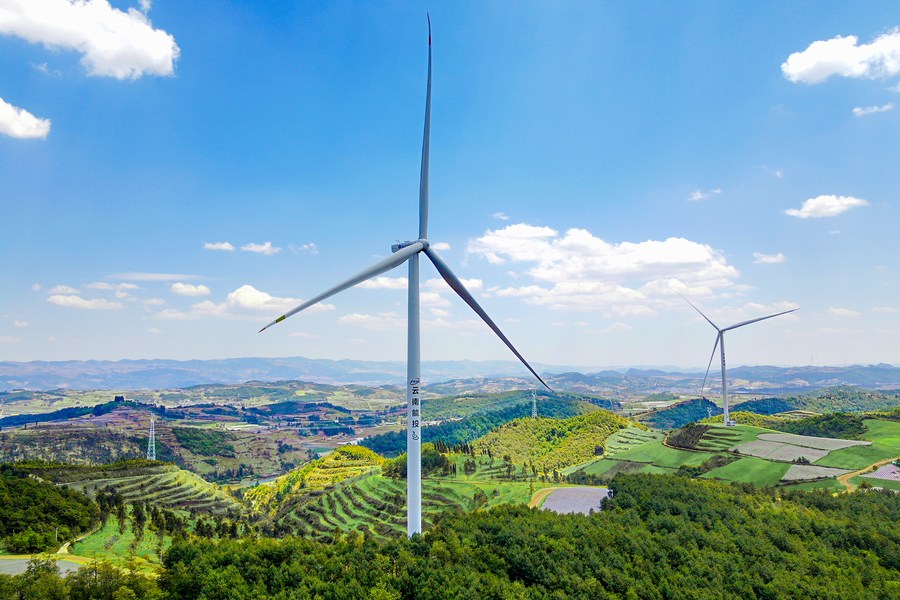 This aerial photo taken on May 16, 2023 shows wind turbines of Honghe Yongning wind power plant in Honghe Hani and Yi Autonomous Prefecture, southwest China's Yunnan Province. (Yunnan Provincial Energy Investment Group/Handout via Xinhua)
Data from the NEA showed that China's total installed capacity of power generation reached 2.71 billion kilowatts at the end of June, up 10.8 percent year on year.
Of the total, the installed capacity of hydropower, wind power, photovoltaic power and biomass power stood at 418 million kilowatts, 389 million kilowatts, 470 million kilowatts and 43 million kilowatts, respectively.