Masdar has signed an agreement with France's Akuo Energy to invest in the Krnovo Wind Farm, Montenegro's first wind energy project.
The agreement was signed by Niall Hannigan, chief financial officer of Masdar, and Eric Scotto, CEO of Akuo Energy, during Abu Dhabi Sustainability Week 2018.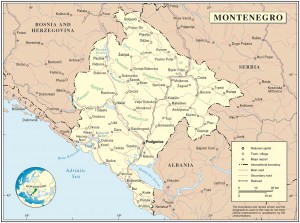 Built in one phase, the Krnovo project comprises 26 GE wind turbines. Project financing was secured from the European Bank for Reconstruction and Development, EBRD, KfW IPEX-Bank GmbH, and the French development financial institution Proparco.
On stream since November, the Krnovo wind farm is now supplying approximately 45,000 households under a 12-year power purchase agreement with the state utility Crnogorski operator trzista elektricne energije (COTEE).
Krnovo is Masdar's second wind farm in the Western Balkans.
"We're excited to consolidate our presence in mainland Europe through Krnovo and to enter into a partnership with Akuo Energy, a proven renewable energy leader with a wide geographical reach," said Mohamed Jameel Al Ramahi, CEO of Masdar.
"Commercial renewable energy solutions have a critical role to play in Montenegro's energy future, and our two companies are eager to support the country's transitions towards cleaner energy sources."
Montenegro is a renewable energy leader in Europe, with more than 40 percent of its domestic electricity consumption coming from clean energy sources.
Under the agreement, Masdar will acquire 49 percent of Krnovo Green Energy, a subsidiary of Akuo Energy and Montenegro-based owning the now operational 72-megawatt (MW) onshore wind farm.