Today at the Hannover Messe (the world's largest trade fair), WindEurope CEO Giles Dickson gave a lecture at the Enercon stand on EU energy policy and wind. He explained the goals and achievements of EU energy policy thus far, the challenges currently facing the wind industry Europe and how the right EU policies could help us tackle them.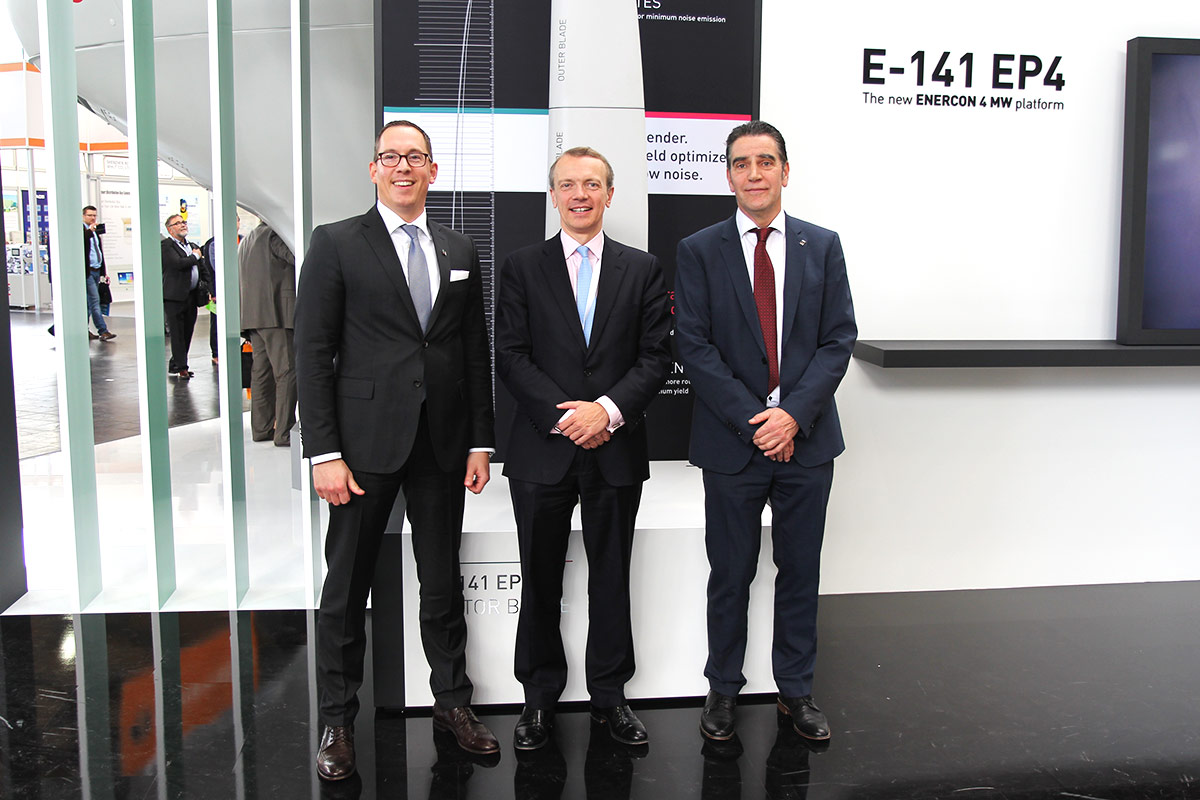 He highlighted the importance of the EU doing more to drive the electrification of transport and heating: how this would benefit wind and how wind can contribute to the decarbonisation of transport in particular. Enercon are engaging on this themselves with the development of their own electric vehicle (EV) charging devices linked directly to wind farms (via a storage unit).
E-mobility was a prominent issue at this year's Hannover Messe. It was striking how many exhibitors were focusing on it. This is no great surprise in light of recent announcements by the German Government on the accelerated deployment of EV charging infrastructure, the significant efforts by German utilities (and WindEurope members) to deploy charging units, and a growing recognition that the German motor industry are now investing seriously in EV development. Increasingly, it appears that a tipping point on EVs may be not far away.