he Upper Midwest is the most wind-rich area of the country.
But a new report by the Center for Rural Affairs shows that almost none of the current high-voltage transmission lines capable of carrying wind-generated electricity are built here.
Johnathan Hladik, an energy advocate with the rural advocacy group, says the quickest way of generating jobs and economic development, along with wind energy, is getting more of those lines built in the Midwest. He says while Iowa is doing better than most Midwest states, there is still a lot of wind energy potential here going untouched.
"There is so much left to be tapped," he says. "And even in Iowa there are some hidden pockets and it's really important to focus on this to unlock that development potential."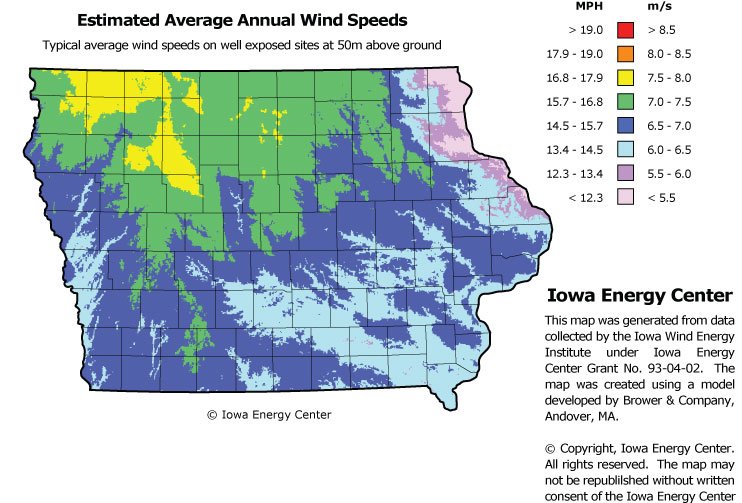 Hladik says only nine miles of the 3,700 miles of lines capable of carrying capacity greater than 600 kilovolts are located in states where there is vast wind potential.
"Less than one percent of these lines are located where our wind resources are the strongest," he adds. "So the key is to recognize the type of lines that we need and to find a good framework and a good approach going forward in order to put them in place."
Hladik says more efficient use of the existing infrastructure comes next, then adding needed lines to carry renewable-sourced power.