Enercon announces a more powerful version of its E-175 EP5 wind turbines. The top model will be equipped with a larger permanent magnet generator with 6.X MW rated power.
ENERCON expands its product portfolio with a type of powerful and high-performance system. In time for the Husum Wind wind energy fair (September 12-15), the manufacturer announces the new E-175 EP5 E2 with 6.X MW nominal power.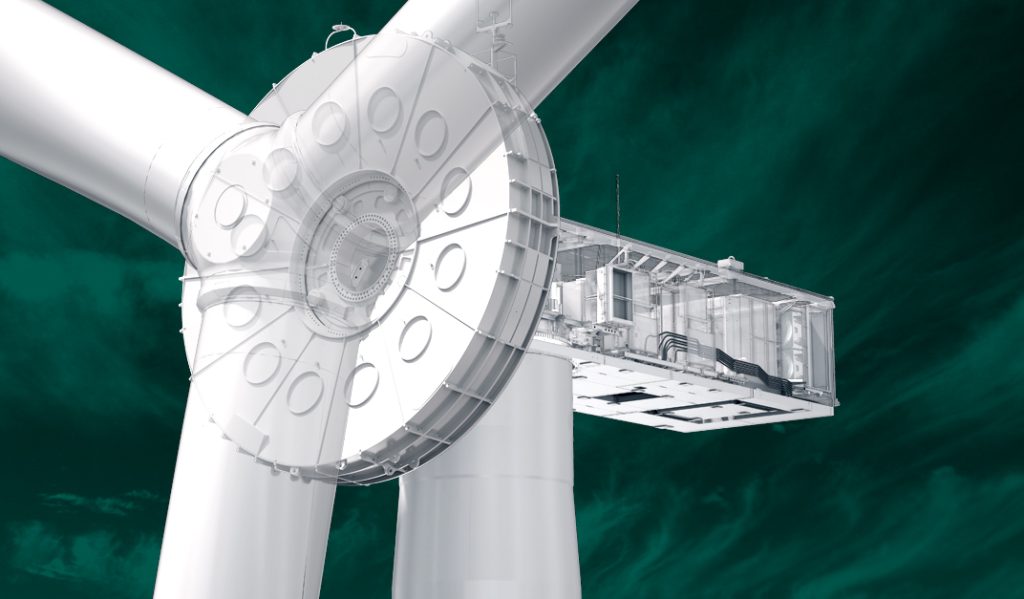 For this new version, ENERCON's top model will be equipped with a new permanent magnet generator, a distinctive generator with an external rotor and a larger diameter that is divided into two parts for efficient logistics processes. It offers significant improvements in Annual Power Production (AEP) compared to its 6.0 MW predecessor introduced in Autumn 2022. The rotor diameter of the E-175 EP5 E2 remains identical, 175 meters, and most of turbine technology is also carried out. on.
'Performance optimized modes' will also be available for the more powerful E-175 EP5. ENERCON first introduced these optional operating modes to increase throughput at specific sites with the E-175 EP5. They provide ENERCON customers with additional potential to increase performance and performance and reduce the levelized cost of electricity. This new version of the E-175 EP5 will be available in 2026. However, the new turbine type can already be taken into account in planning by the developer and operator.
"We offer our customers highly competitive products," says Ulrich Schulze Südhoff, CCO of ENERCON. 'Our mission is to provide you with the ENERCON quality products that are best suited to your wind farms. With the E-138 EP3, the E-160 EP5 and our top model, the E-175 EP5, we are in an excellent position in the market and are continually working to further improve our portfolio. This more powerful version of the E-175 EP5 is a good example. "Efficiency at a new level" was our message at the E-175 EP5 product launch a year ago. With the more powerful E-175 EP5, we are taking efficiency to another level, to the benefit of our customers."
Visit us at Husum Wind 2023! ENERCON will be represented at this year's edition of the leading onshore wind energy fair in Hall 2, stand B09, from September 12 to 15.
In addition to the E-175 EP5 E2 6.X MW, we will present other product and service innovations. Our recruitment team will also be present at our booth at the fair and will be happy to answer any questions about starting and developing a career at ENERCON.