Siemens Gamesa Renewable Energy (SGRE) recently signed its third contract with Voltalia in Brazil to supply the wind power project Ventos da Serra do Mel 2 (VSM 2).
The scope of the contract with Voltalia, recognized international player in renewable energy with a presence in 18 countries, includes the supply of 36 units wind turbines SG 3.4-132 with a flexible power rating of 3.55 MW for the VSM 2 wind power complex, located in Rio Grande do Norte, northeastern region of Brazil, for a combined total nominal capacity of 128 MW. Commissioning of VSM 2 is planned for 2020.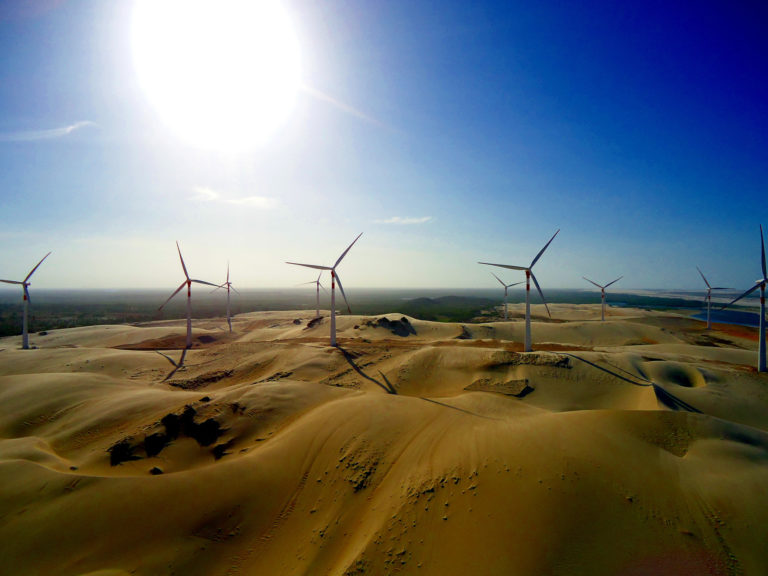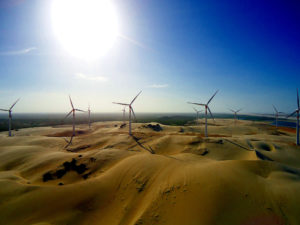 This is the third contract signed with Voltalia in Brazil following Vila Acre I (27 MW, 13 units of SG 2.1-114) and Ventos da Serra do Mel 1 (163 MW, 47 units of SG 3.4-132). In total, Siemens Gamesa has been awarded a total of 318 MW by Voltalia in Brazil, since 2016.
"Our customers' trust is fundamental to enable and drive our growth strategy, and we are very pleased to have received this third order from Voltalia," said Roberto Prida, Managing Director Onshore Brazil. "We feel very confident that together we are advancing wind power as the most competitive generation technology in Brazil."
"Siemens Gamesa is a trusted partner for the supply of wind turbines and we are glad to continue our partnership with them to build new projects. We have a great confidence in Siemens Gamesa's equipment and capabilities" comments Robert Klein, CEO of Voltalia Brazil.
Since 2012, Siemens Gamesa has provided more than 3.1 GW (more than 1,500 units) of output capacity for close to 60 project sites across Brazil. The company has a strong footprint in the country consisting of manufacturing, service and offices.
The SG 3.4-132 onshore wind turbine is the most profitable product in its segment, featuring optimal Levelized Cost of Energy (LCoE) for medium and high winds, rotor diameter of 132 meters, a flexible power rating of 3.3-3.75 MW depending on the project requirements, and low risk based on proven technologies and enhanced performance with the highest levels of reliability.
Siemens Gamesa is a global leader in the wind power industry, with a strong presence in all facets of the wind business: offshore (#1), onshore (#2) and services (#2).
Through its advanced digital capabilities, the company offers one of the broadest product portfolios in the industry as well as industry-leading service solutions, helping to make clean energy more affordable and reliable. With 89.5 GW installed worldwide, Siemens Gamesa manufactures, installs and maintains wind turbines in the onshore and offshore segments. Its order backlog stands at €22.8 billion. The company is headquartered in Spain and listed on the Spanish stock exchange (traded in the Ibex-35 index).