On December 20, 2018, the wind turbines of the Dafeng offshore wind farm owned by the State Power Investment Corporation (SPIC) were connected to the grid and officially put into operation.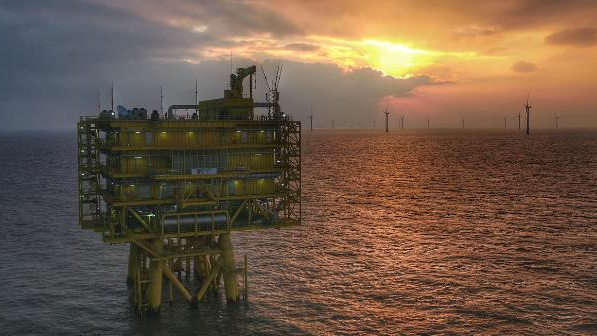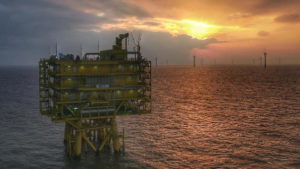 The offshore wind farm is located in eastern China's Yancheng City, Jiangsu Province, 43 kilometers off the coast, making it the most distant offshore wind farm in China.
With a sea area of 90 square kilometers, the Dafeng offshore wind farm has an installed capacity of 302.4 MW and is expected to generate 870 million kWh of electricity per year.
After 202 days construction, China's farthest offshore wind farm is officially put into operation. /CCTV Photo
Consisting of 72 wind turbines, the offshore wind farm was completed in 202 days, providing valuable experience to China for developing large-scale and capacity offshore wind farms in the deep-sea area.
According to China's "13th Five-Year Plan for Wind Power Development," by 2020, the construction scale of offshore wind power will reach 10,000 MW, and the cumulative grid-connection capacity will be more than 5,000 MW.
(Top image via CCTV)