The Government has recently decided to increase price of wind power to encourage the development of this energy after eight years imposing the Feed in Tariff (Fit) of 7.8 US cent/kWh, which is said to be too low for investors to overcome perceived risks.
Under the Prime Minister's Decision No.39/2018/QD-TTg, the new level of Fit will be 1,928 VND/kWh, or 8.5 US cent/kWh for wind power projects in mainland, and 2,223 VND/ kWh, or 9.8 US cent/kWh for offshore projects.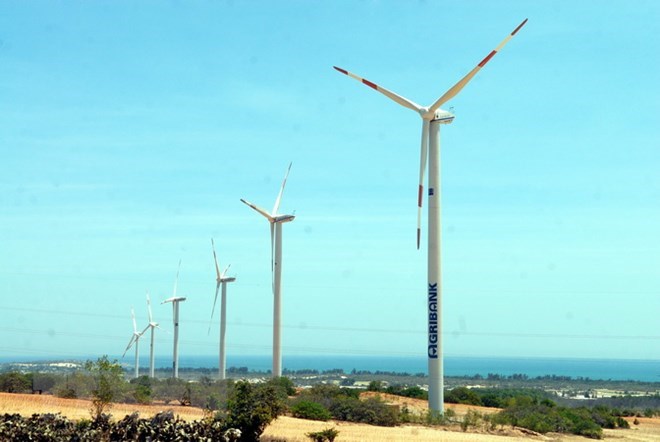 Wind power system in Binh Thuan province (Photo: VNA)
The prices are exclusive of VAT and are adjusted in tandem with fluctuation of VND/USD exchange rates.
They are applied for wind-power plants connecting to the national grid and operating before November 1, 2021.
Any plant, which is put into operation before the issuance of the Decision, is allowed to apply the Fit level from November 1, 2018 for the remaining time of the signed contracts.
The Decision also regulates conditions for construction on a wind-power plant. Accordingly, investors are only permitted to build wind-power plants when they meet requirements on construction, have electricity purchasing contracts and agreements with distributors, and have wind measurement reports in a consecutive period of at least 12 months.-VNA