Six MEPs were in attendance: Claude Turmes and Jakop Dalunde of the European Green Party; Jo Leinen, Arne Lietz and Jeppe Kofod of the Party of European Socialists; and Sean Kelly, of the European People's Party. There was a great deal of interest in the report among the MEPs. The flagship report sets out the significant contribution the European wind industry makes to the European economy in terms of jobs, GDP and exports. ;It also explains how the industry contributes to local economies – not least where the manufacturing and supply chain are located – and showcases how communities benefit economically from local wind farms. ;The wind industry currently saves millions for Europe in terms of reduced fossil fuel imports (€32bn from 2011-2016) and CO2 emissions (166 million tons of CO2 ;in 2016) and what it contributes to government tax revenues (€4.9bn in 2016).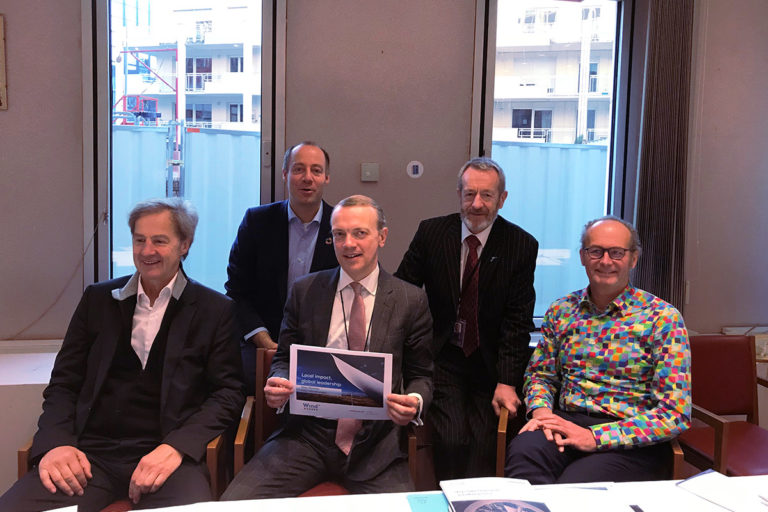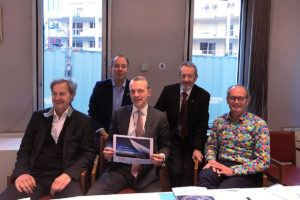 On Wednesday 13th December, ;WindEurope CEO Giles Dickson presented our flagship report 'Local Impact, Global Leadership' at a EUFORES breakfast in the European Parliament in Strasbourg.
Dickson explained to MEPs that Europe's global leadership in wind energy is under threat: increasing competition from the Chinese wind industry and cost pressure from falling auction prices in Europe are putting European leadership at risk. Dickson explained to the MEPs that Europe will face losses both in terms of economy and employment levels if the correct policies are not put in place to secure the future growth of the wind industry. ; With the right industrial policies in place, wind could meet 30% of Europe's power needs in 2030 and the industry would generate more jobs and growth for the economy. But if this does not happen, Dickson warned, the cost of non-ambition will be severe: Europe will miss out on €92bn of investments and 132,000 jobs. ;
To avert this threat and secure the contributions wind can make to Europe, Dickson emphasised to the MEPs that EU Member States must commit to achieving the goal of at least 35% renewables in their energy mix by 2030. He also emphasised the need for clear planning: a linear deployment trajectory, early NECAPs and visible national volumes and policies, as well as more support for exports – notably export finance – will be key to making the industry thrive going forward. A robust domestic market, Dickson stated, is key if we are to sustain cost reduction and a healthy European industry.
---