Over 100 wind turbines will be built in Armenia, worth $350 million, Deputy Minister of Energy Infrastructure and Natural Resources Hayk Harutyunyan told journalists on Friday. He said the government has already approved an investment program of an UAE-registered company Access Infra Central Asia Limited, which plans to build a wind farm in Armenia.
He said the company will conduct a research of potential in Gegharkunik and Kotayk regions of Armenia within this year, where a wind farm with a capacity of about 236 MW is to be built. He added that depending on the chosen project, the cost of the project can reach up to $350 million.
At the first stage, which is planned for the second half of 2019, the company is supposed to launch an 80 MW wind power plant. "This will be an exceptional program, as the wind resources in Armenia are good, but they are in very high places, making construction a little more difficult," said Harutyunyan.
He said that wind power plants will be erected from Ddmashen village to Sevan and from there to the Dilijan Mountains. "Depending on their capacity, about 100 windmills will be erected," said Harutyunyan.
Armenia has two wind farms now – Arats LLC, located near the city of Kajaran in the south of Armenia, and Lori-1 with a capacity of 2.64 MW in the northern Lori province.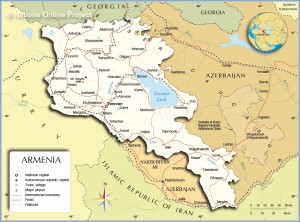 Armenia's nuclear power plant accounts currently for about 30% of the total electricity produced in the country. Thermal power plants produce about 42%, hydropower plants – 29% and 11% are produced by renewable energy sources.