CTE WIND, from its subsidiary in Vietnam CTV, continues to grow in the Vietnamese market. Among its main developments, there is the involvement in the first wind farm in Vietnam, called "Tuy Phong" located in the province of Binh Thuan. The power output of this wind farm is of 30MW and has twenty (20) Fuhrländer turbines installed. In total, the company has achieved 80% of the existing wind developments in the country.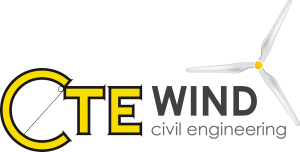 This is thanks to its vast experience and know-how in the sector. In addition, the government has given CTV an authorization to perform the design and category III checks of type-1 industrial structures which includes wind farms of over 30MW.
List of projects in Vietnam:

Following these developments, the company has recently signed a civil engineering contract for the BoP (Balance of Plant) of the Dam Nai Wind Park. The design activities to be performed by CTV are: foundations, roads and platforms. The project consists of 3 (three) turbines of 2MW of power output respectively and the construction site is located by the coast in the province of Ninh Thuan. Therefore, this project is considered a near-shore development which adds a high level of complexity to the engineering of the wind farm. The client of this project is the company "The Blue Circle", a major developer of utility scale wind projects in Southeast Asia.
CTE WIND totals 7000 foundations designed in 41 countries to date.
For more information, please visit our website: www.cte-wind.com
Dante ARROYO
Engineer | Business Developer
33 Rue du Haut Chemin – 35780 La Richardais – France