Once again, Ingeteam is to be present at Europe's largest wind power event: the WindEnergy Hamburg fair, to be held from 27th to 30th September at the Hamburg Congress Centre, the Hamburg Messe.
Ingeteam will showcase its latest products on stand 413, hall A4, including converters, generators and Operation & Maintenance services.
Ingecon Wind FIX2VAR Speed
The company`s latest developments include the INGECON WIND FIX2VAR SPEED, a ground-breaking, autonomous, wind power conversion system that increases the annual energy production, lifetime and grid performance of fixed-speed wind turbines by enabling them to switch to variable-speed machines in order to better adapt to wind conditions. With this latest innovation, Ingeteam has taken a huge step forward in the wind turbine life-cycle services market.
The INGECON WIND FIX2VAR SPEED was validated after thorough testing on Ingeteam's full load test bench. The switch to a variable speed topology will enable fixed-speed asset operators to obtain an optimum power curve for their fleet, in a wide range of wind speeds, leading to increased annual energy production. This new system extends the asset lifetime by smoothing speed changes caused by gusts of wind, and also reduces transients caused by start-ups, emergency stops and grid variations. Furthermore, the system guarantees grid compatibility by removing the flicker effects and low frequency harmonics generated by the capacitor banks, and enabling power factor regulation.
Ingesys CMS
Ingeteam will also exhibit its Ingesys CMS tool for the monitoring of vibrations, supervision and status diagnostics of wind turbines.
Ingesys CMS is a condition monitoring system which can be integrated into any SCADA system.  It is completely open and configurable and features highly intuitive data display software, making it possible to customise the final solution to meet each customer's specific needs and, therefore, to increase return on investment.
As a complement to this tool, INGETEAM has developed data conversion modules which make it possible to include data generated by third-party CMS devices into the Ingesys CMS tool suite.  On the one hand, this functionality makes it possible to reduce the licence cost as no additional software is required, whilst, on the other hand, it increases the efficiency of monitoring the wind turbine status, given the fact that the entire fleet of farms is on a single platform.
Visitors to our stand will also have the opportunity to discover INDAR`s extensive range of wind generators
, manufactured in a number of topologies (DFIG, DFM and PMG amongst others). INDAR's wind generators are universally recognised for their high efficiency and robustness, having also concurrently obtained the recognition of the most demanding energy utilities as well as the approval of international standards and certification bodies (including UL).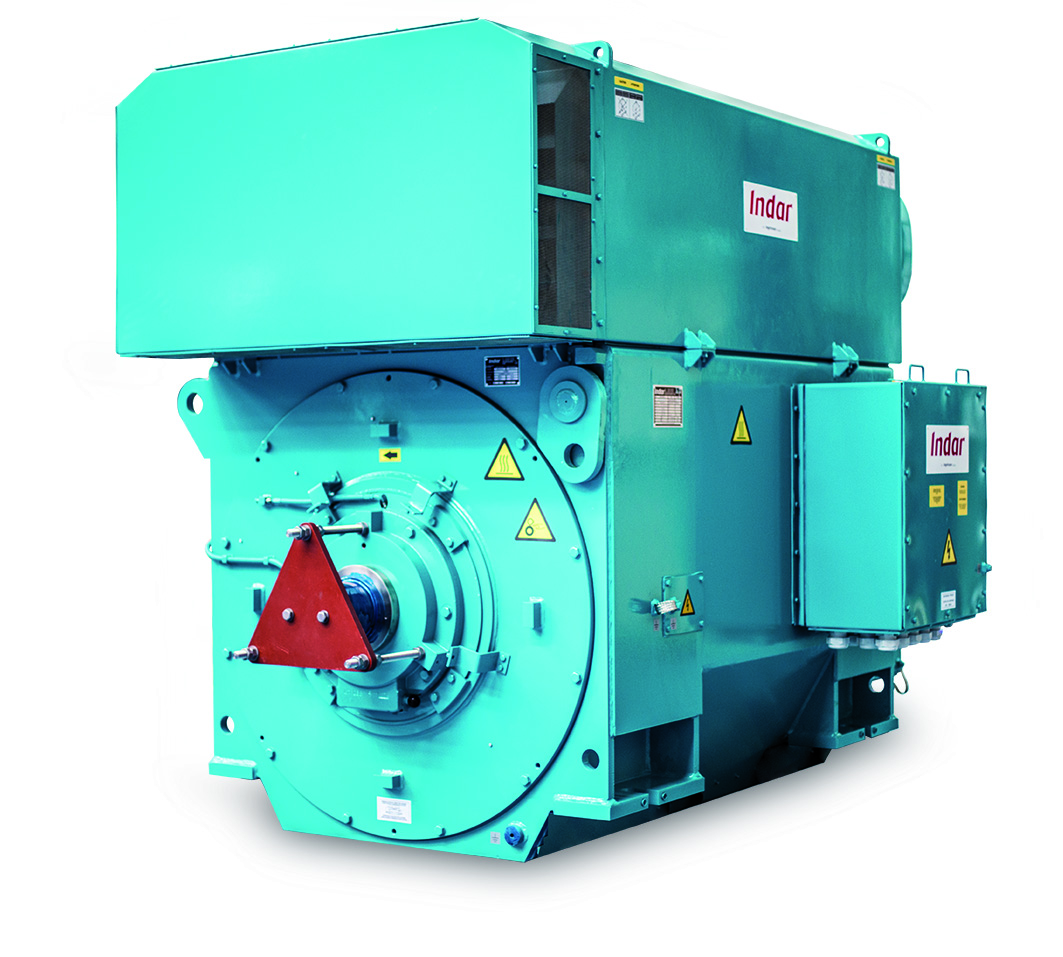 As part of the Ingeteam group, Indar Electric is the company dedicated to the design and manufacture of generators, meeting the demands of each and every customer. INDAR has been manufacturing generators and motors since 1940 and houses one of the most complete test benches in the world, Enabling INDAR to perform complete load tests on its designs for all types of environmental conditions and to guarantee that its products are of the highest quality.
INDAR has a high-tech production line, with a high capacity for the series production of wind generators, in addition to an efficient after-sales service. The mechanical and electrical software used for the generator design is based on in-house technology.  During the generator design stage, advanced simulation tools are used, such as finite element analysis and magnetic flow measurements. The INDAR wind generators are designed for a wide range of operations, covering all the market's energy requirements. Asynchronous and synchronous generators are currently supplied with power outputs ranging from 1 MW to 9 MW and from 690 V to 12000 V.
INDAR has production plants in Milwaukee (USA), Mexico D. F., Beasain and Segorbe (Spain) and a sales network in more than 45 countries. The company delivers tailored solutions in the power generation fields, highlighting its leadership in hydro power generation, wind power, stationary power (combustion engines), gas and steam (biomass, cogeneration,  geothermal, etc.), submersible pumps and submersible motors, in addition to advanced electric propulsion systems and electric generation systems for all types of vessels.
Ingeteam also offers visitors to the fair its portfolio of O&M services, a market in which the company is currently the world leader with a total maintained power of 7.2 GW.