Minister for Power and water, Khwaja Muhammad Asif asserted, on Thursday, that Government has initiated works on solar energy and wind power projects in order to overcome energy crisis in the country.
He said that National Electric Power Regulatory Authority (NEPRA) rules and procedure would be followed in the implementation of these projects based on wind and solar energy.
Khwaja Asif, in a meeting with Provincial Energy Minister Sindh, Syed Murad Ali Shah, said that all available resources would be utilized in order to produce electricity.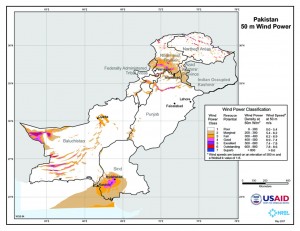 He said that it was government utmost priority to end load shedding in the country as soon as possible.
In this regard government has started working on number of projects to meet the demand of energy required in the country.
He said that government would welcome investment in energy sector and also pledged to facilitate the investors in every possible way.
During the meeting, Federal Minister for Power and Water, khawaja Asif, and Provincial Minister for Energy, Syed Murad Ali Shah, also discussed the work progress on energy projects in Sindh.