For Tesla's cheap Gigafactory-produced battery cells to truly disrupt stationary energy storage, it needs more partnerships and acquisitions in power electronics, software, and with utilities.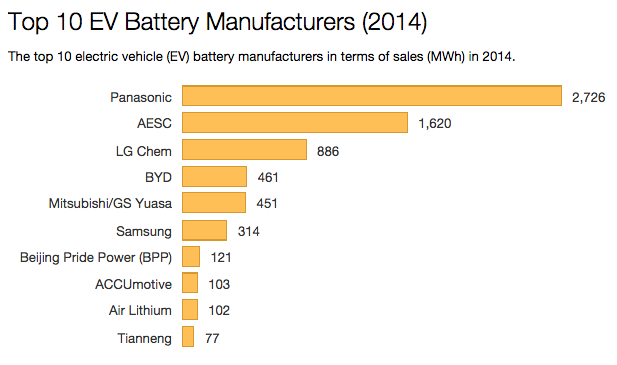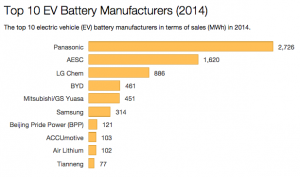 Electric vehicle leader Tesla Motors announced new offerings for stationary energy storage, including the Powerwall battery for residential energy storage.  With massive capacity for lithium-ion batteries from its Gigafactory coming online soon, Tesla and its supplier Panasonic need new markets to sell to, and the burgeoning stationary energy storage market is a ripe target – but it will need more help to succeed, according to Lux Research.
"Cheap cells made in the Gigafactory are only part of the puzzle," said Dean Frankel of Lux Research. "Unlike electric vehicles, in stationary batteries there is more of a relative cost contribution coming from power electronics, software, and installation. Without more vertical integration – and perhaps even some acquisitions and Gigafactory-like efforts dedicated to inverters – Tesla is limiting its growth potential here."
The distributed energy storage space already has many players offering standalone and solar-connected battery systems, so Tesla is certainly not the first to market. However, the EV maker does have key product scaling benefits afforded to few of its competitors, through its relationships with Panasonic for lithium-ion cells and SolarCity, the largest residential solar installer.
Still, in order for Tesla to see success, the EV maker must tackle three key areas:
Cost reduction beyond Li-ion cells. At $350/kWh, Tesla is the industry's current price leader for stationary Li-ion packs, thanks to its partnership with Panasonic and its upcoming Gigafactory. However, consumers will also need to pay for an inverter, installation, and other costs, which altogether will nearly double the $3,000 price of Tesla's entry-level Powerwall unit. Tesla will need to push their power electronics and installation partners to cut their costs further – or do that itself, either in-house or via acquisitions.
Offering financing and new residential business models. Tesla and SolarCity have relied on California's self-generation incentive program (SGIP) for the majority of its systems to date. However, SGIP is an unsustainable model in the long term. Tesla has to establish new business models beyond residential load shifting, to open up all U.S. and international markets. Moreover, Tesla's stated goal of selling 30% of its output from the 50 GWh Gigafactory to stationary markets implies about $3.7 billion in revenues in 2020. Providing financing options for many of those purchases will be key, echoing the successful strategy that solar has already employed.
Working with utilities, not against them. As more distributed solar comes onto the electric grid, utilities are increasingly at odds with consumers and companies like SolarCity. Energy storage can turn distributed generation into a utility asset, but only a few utilities have explored owning and controlling smaller residential and commercial systems. For Tesla  to truly impact the stationary market, it will need to work with utilities and grid operators to ensure its solar and storage solution can be a key grid management tool. Its initially announced utility projects – with Southern California Edison and Oncor –are excellent demonstration trials, but just a start; Tesla will need to bring hundreds of more utilities on-board, which will take time and resources.
"Tesla has succeeded in pushing down cell and pack costs for stationary energy storage, which will accelerate this market," Frankel said. "However, power electronics, installation, and widespread availability of financing remain open questions. The quicker Tesla can build partnerships, make acquisitions, and invest further to address these issues, the better its chance of hitting its hugely ambitious goal of selling 15 GWh of stationary energy storage in 2020."