EDP Renewables (EDP Renováveis, Euronext: EDPR), the world's third-largest wind energy producer, today announced that in 2012 electricity output increased by 10% to 18.4TWh. Over the last 12 months, the company increased its installed capacity by 504 MWto a total of 8.0 GW.
For 2012,EDPR was able to maintain system-wide load factors of 29%, one of the highest in the industry, underlining the portfolio's superior profitability. By geographical markets, load factors reached 26% in Europe, 33% in the USA and 31% in Brazil.
FY 2012 revenues rose 20% to €1,285 million, based on a strong electricity output increase (10% YoY) and stronger selling prices(+10% YoY).
EBITDA grew 17%, reaching 938 million Euros for 2012,in line with strong operating growth, witanEBITDA margin of 73%. EBIT figures show a high growth of 30% to reach 450 million Euros, reflecting top-line performance.
Adjusted net profit for the FY 2012 was €134.2 million, up 32% on 2011, and EDPR is proposing the first dividend pay-out of 28% over reported consolidated net profit or €0.04 per share.
Operational cash flow of €666million in FY 2012, representing 71% of 2012 EBITDA,which showcasesEDPR's capability to convert financial results into cash generation and its ability to fund growth from cash, which for the first time exceeds annual capex (€612million). Free cash flow was positive for the first time at €33 million.
At end 2012EDPR's debt structure was 92% fixed, with almost 80% of debt maturing after 2018, matching the company's business model with its cash flow profile.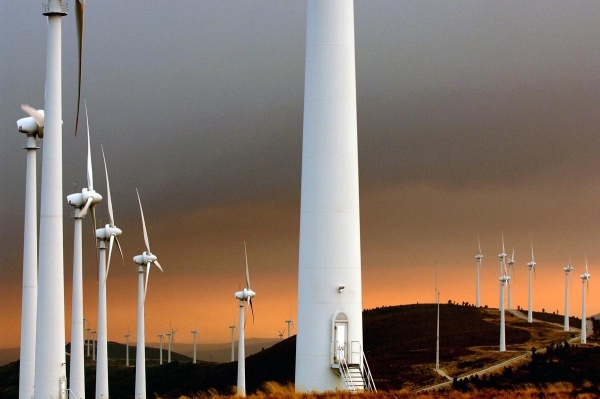 EDPR will continue to focus on projects with top-line visibility, above-average prices and high wind resources, applying a selective growth strategy to improve portfolio metrics.
EDPR targets to add around 0.5GW of generating power in 2013in top quality projects, with ongoing growth in Poland, Romania and Portugal and new capacity projected in France, Italy and Canada.
EDP Renewables (Euronext: EDPR), headquartered in Madrid, Spain, is a global leader in the renewable energy sector and the world's third-largest wind energy producer. With a sound development pipeline, first class assets and market-leading operating capacity, EDPR has undergone exceptional development in recent years and is currently present in 11 markets (Belgium, Brazil, Canada, Spain, the US, France, Italy, Poland, Portugal, the UK and Romania). Energias de Portugal, S.A. ("EDP"), the majority shareholder of EDPR, is a global energy company and a leader in value creation, innovation and sustainability. EDP is Portugal's largest industrial group and the only Portuguese company to form part of the Dow Jones Sustainability Indexes (World and STOXX).
http://www.evwind.com/2013/02/27/la-eolica-edp-renovaveis-eleva-su-beneficio-en-2012-a-134-millones/