DuPont Microcircuit Materials (MCM) and Sunrise Global Solar Energy Corporation announced today that they have produced solar cells with conversion efficiencies of 20.3 percent using newly commercialized DuPont™ Solamet® PV36X series aluminum photovoltaic metallization pastes for rear-side passivation of silicon solar cells.
Sunrise Global Solar Energy, a world leading solar cell producer in Taiwan, reported that results with its latest CELCO high-efficiency solar cell design were independently verified by certified global standards group, Fraunhofer ISE in Germany.
High performance solar panels with electrical output power greater than 280 Watts were produced and certified by independent certification group, TÜV Rheinland.
Higher conversion efficiencies allow for greater electrical power generation in solar cells.
Sunrise Global Solar Energy achieves a milestone 20.3% with CELCO rear-side passivated solar cells, made using new DuPont™ Solamet® PV36X aluminum metallization pastes. Image courtesy of Sunrise Global Solar Energy.
Solar Cell Efficiency
The efficiency of solar cells has nearly doubled over the last dozen years due to advances in DuPont™ Solamet® photovoltaic metallization technology.  Image courtesy of DuPont.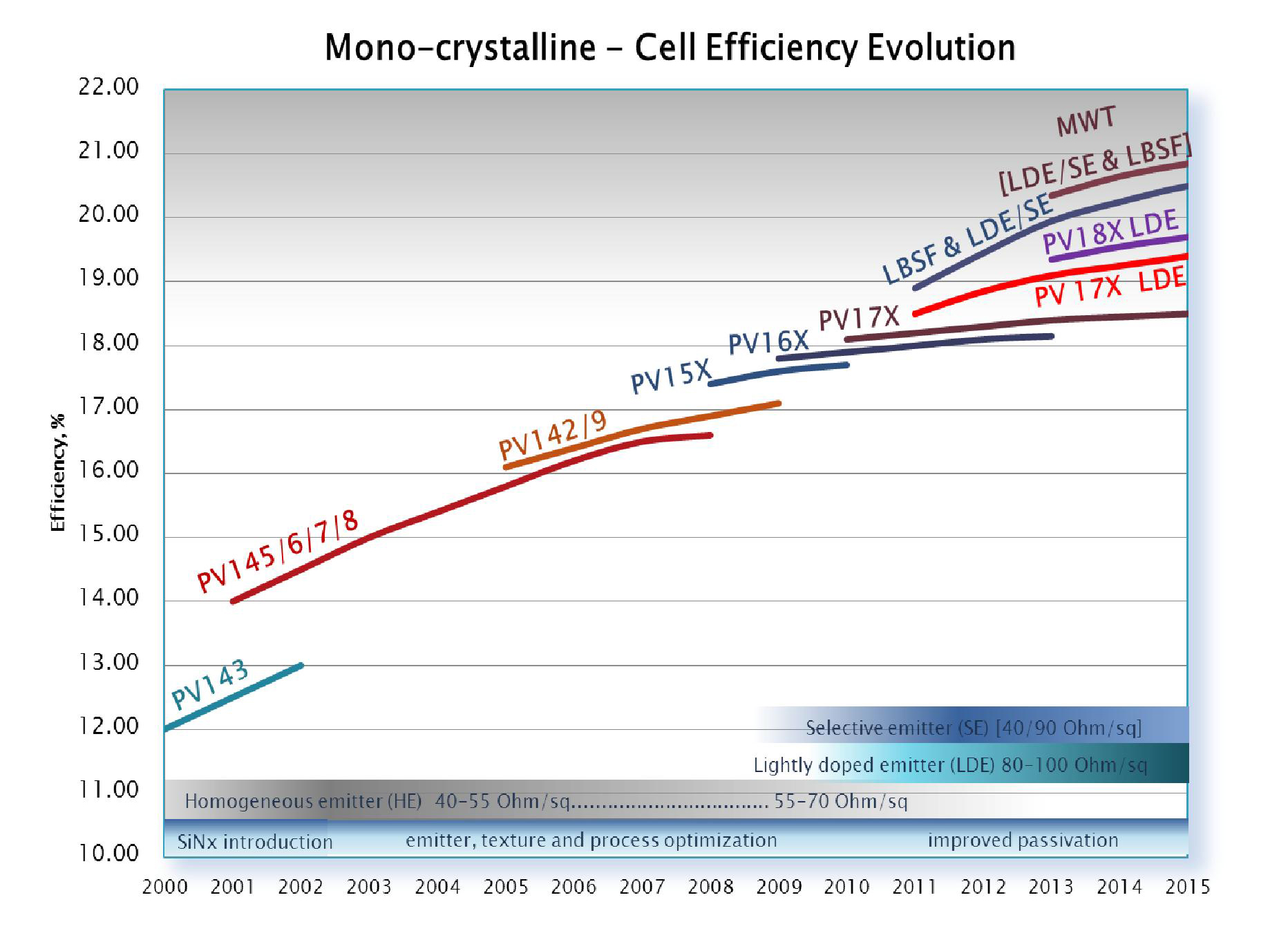 DuPont™ Solamet® photovoltaic metallization materials have allowed the conversion efficiencies of mass produced solar cells to nearly double over the past 12 years. Through continued investment in research, development and intellectual property, DuPont continues to focus on increasing solar cell efficiency, extending module lifetime and lowering overall system costs to make solar energy more competitive with other sources of electricity.
"Our collaboration with Sunrise Global Solar Energy has yielded excellent results," said Peter Brenner, photovoltaics global marketing manager – DuPont Microcircuit Materials.  "This successful commercialization of high performance solar cells, when coupled with the right materials, continues to lower the cost of producing electricity with solar energy."
DuPont™ Solamet® PV36X series pastes can achieve greater cell efficiency gains compared with traditional aluminum pastes due to better electrical contacts and stronger adhesion.  The new materials also exhibit strong resistance to a phenomenon known as potential induced degradation (PID) which has been observed in competing solar cell designs, where performance can slightly decrease. DuPont has also reduced total paste usage on each cell and continues to focus on further improving the reliability and durability of solar modules.
DuPont has been supplying materials into the solar industry for over 30 years. Over 150 million solar panels installed worldwide contain DuPont materials.
DuPont Microcircuit Materials has over 40 years of experience in the development, manufacture, sale and support of specialized thick film compositions for a wide variety of electronic applications in the photovoltaic, display, automotive, biomedical, industrial, military and telecommunications markets.  For more information on DuPont Microcircuit Materials, please visit http://mcm.dupont.com.
DuPont™ Solamet® photovoltaic metallizations are part of a broad and growing portfolio of products represented by DuPont Photovoltaic Solutions (DPVS), which connects science and technology from across the company on a global scale to help support the dramatic growth in the photovoltaic industry.  To learn more, please visit http://photovoltaics.dupont.com.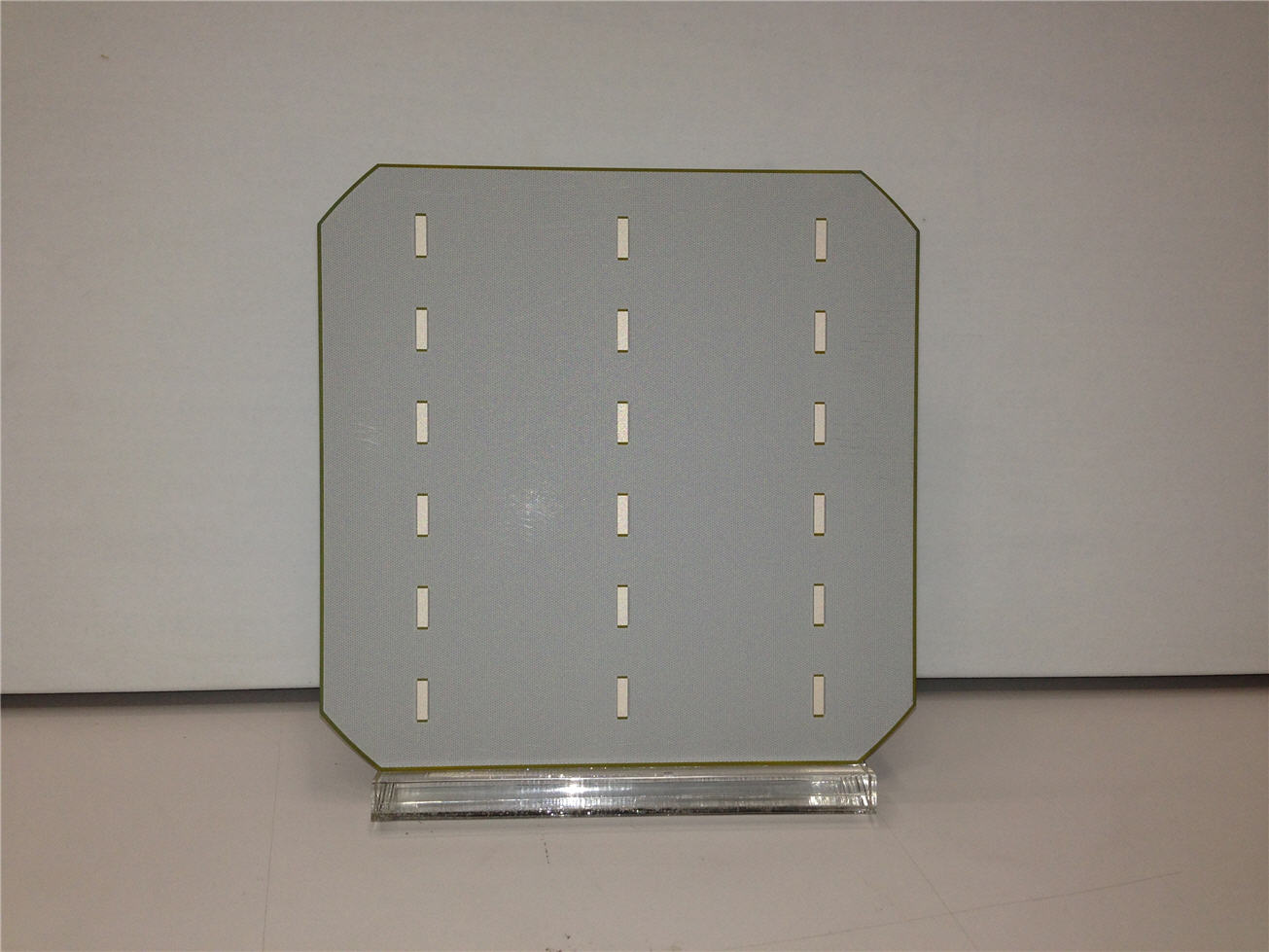 Sunrise Global Solar Energy develops, manufactures and markets high-efficiency solar cells worldwide for residential, commercial and utility-scale power plant customers. Sunrise high-efficiency solar cells generate significantly more power than conventional solar technologies. Sunrise, founded in 2007 by a team of solar technology pioneers, focuses on manufacturing premium cell products at cost-competitive prices. Sunrise's main factory is located in Yilan, Taiwan.
DuPont (NYSE: DD) has been bringing world-class science and engineering to the global marketplace in the form of innovative products, materials, and services since 1802.  The company believes that by collaborating with customers, governments, NGOs, and thought leaders we can help find solutions to such global challenges as providing enough healthy food for people everywhere, decreasing dependence on fossil fuels, and protecting life and the environment.  For additional information about DuPont and its commitment to inclusive innovation, please visit www.dupont.com.