The wind energy projects will sell their output under 20-year US Dollar-denominated long-term power purchase agreements under Peru's RER program.
ContourGlobal has contracted with Vestas Corporation to provide a turnkey engineering, procurement and construction contract ("EPC"). The total expected investment is approximately US $250 million.
ContourGlobal, through its subsidiary ContourGlobal Latam S.A., announced today that it will construct two wind farms in Peru that it has acquired from Energia Eolica S.A. ("EESA").
EESA has been developing the wind farms known as Cupisnique and Talara with an installed capacity of approximately 114 MW.
When completed, these will be the first large scale wind farms ever built in Peru and the largest wind farms in operation in South America outside of Brazil.
Cupisnique is located in the province of Capasmayo in La Libertad region about 1,095 km from Lima, the nation's capital. The Cupisnique wind farm will use 45 x 1.8 MW Vestas V-100 wind turbines.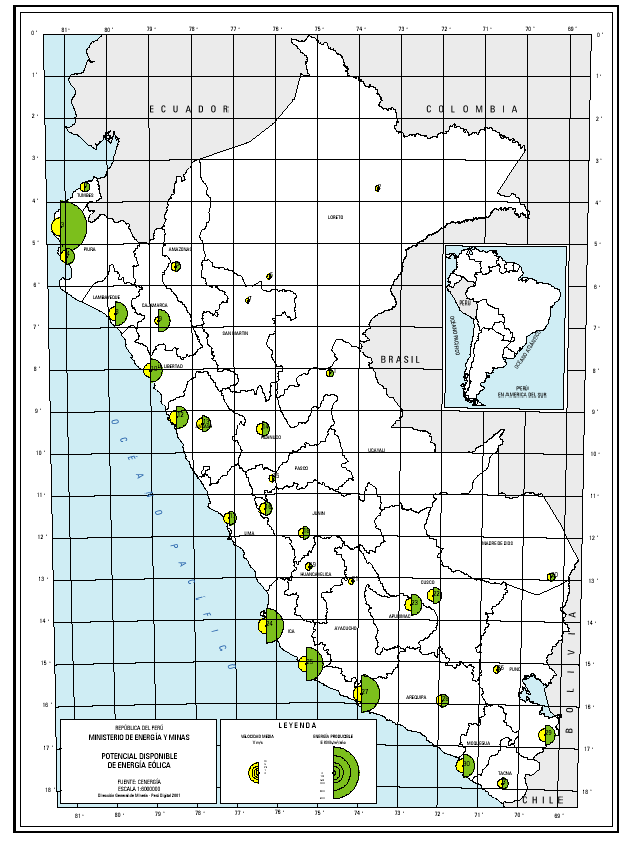 Talara is located in the province of Talara in the Piura region about 670 km from Lima. The Talara wind farm will use 17 x 1.8 MW Vestas V-100 wind turbine generators. Both wind farms will also construct a new substation and transmission line to connect with the Peruvian national grid.
"We are very excited to be the first power company to enter the wind generation market in Peru," said Joseph C. Brandt, ContourGlobal's President and Chief Executive Officer.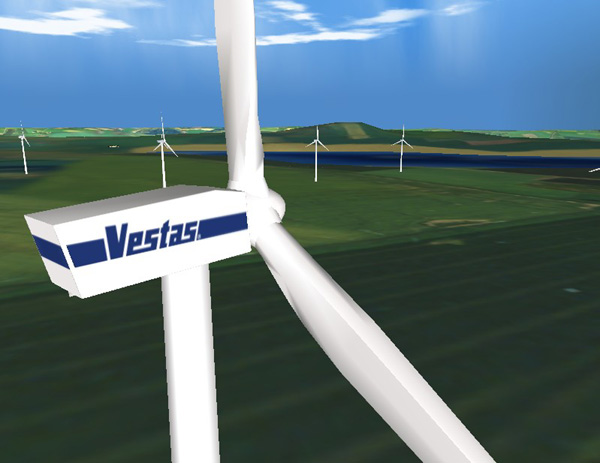 "Cupisnique and Talara bring us into the dynamic and fast growing Peruvian economy whose continued impressive growth requires an increasing supply of reliable and low cost electricity. These two projects tap into Peru's vast renewable resource potential and complement our regional generation and renewable footprint in Brazil and Colombia. We also welcome this opportunity to expand our collaboration with Montealto which will be constructing the wind farms with Vestas and has advanced the projects from early development to groundbreaking."
ContourGlobal is a New York based international power-generation company with approximately 3000 MW in operations or under construction in 15 countries on four continents.
The Company's 1500 people manage, own and operate a portfolio of 31 power plants utilizing a wide range of fuel types and technology including renewable energy production based upon wind, solar and biomass.
The Company focuses upon high-growth, under-served markets and innovative niches within developed markets. In 2012, the consolidated revenue for the group will be approximately $1 billion US dollars.
In South America, ContourGlobal Latam is a 725 MW company that owns and operates power generation businesses in Brazil, Colombia and now Peru. Its current portfolio consists of 430MW in operation in Brazil and Colombia and 286 MW in construction in Brazil and Peru. Complementing its new Peruvian projects, the Company has a 160 MW wind farm under construction in the Brazil state of Rio Grande do Norte and a 12 MW run-of-river hydroelectric facility in the State of Goias.
http://www.evwind.com/2012/10/04/eolica-en-peru-contourglobal-construira-el-primer-parque-eolico-con-aerogeneradores-de-vestas/