In addition to the construction of two wind farms in Crimea in 2013, the group is engaged in active design work in Mykolaiv and Odesa regions.
The Wind Farms of Ukraine Group plans by 2017 to invest UAH 3 billion in projects to create wind farms, Wind Farms of Ukraine LLC Director General Vladyslav Yeremenko has said.
"Wind Farms of Ukraine plans to invest UAH 3 billion in the next four years," he told reporters in Kramatorsk on September 21, 2012, saying that key investment will be injected into the construction of wind power facilities in Crimea.
Yeremenko said that the funds to realize the projects are to be raised from state-run banks, as well as Prominvestbank, Megabank, and the European Bank for Reconstruction and Development (EBRD).
He said that the buyback period will be around seven or eight years.
As reported, Wind Farms of Ukraine has drawn up projects for the construction of the Novoazovsky wind farm (Donetsk region), the Berezansky wind farm and the Ochakivsky wind farm (the latter two based in Mykolaiv region).
At present, Novoazovsky Wind Farm LLC (Donetsk region) has commissioned wind turbines, bringing the wind plant's generating capacity to 57.5 MW, and Ochakivsky wind farm has commissioned wind turbines with a capacity of 25 MW. Soon the assembly of five wind turbines in the Berezansky wind farm will start.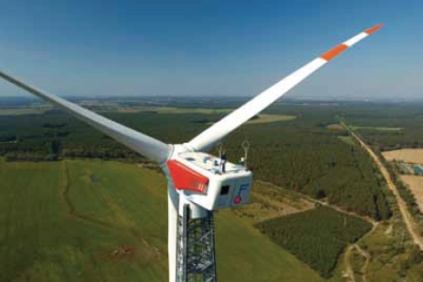 In addition, the Council of Ministers of Crimea permitted three companies from the group to draw up land utilization projects on the allocation of 107 hectares in Pervomaisky, Saksky and Leninsky districts in Crimea to build wind farms.
Stepny Wind Farm LLC will build an eponymous wind plant with a capacity of up to 100 megawatts, Saksky Wind Farm LLC will construct the Zolnynska wind power plant with a capacity of up to 12.5 megawatts (the company also plans to build the Prysyvashska wind power plant in Sovetske district with a capacity of 25 megawatts).
Kerchensky Wind Farm LLC will build the Ostaninska and Skhidna wind power plants with capacities of up to 25 and 100 megawatts respectively.
Fuhrlander 2500-100 wind turbines whose capacity is 2.5 MW each are being used in all of the projects. The assembly of the turbines is being started by Fuhrlander WindTechnology in Kramatorsk (Donetsk region).