A cargo ship fitted with giant sails has set out on its maiden voyage in a quest to see whether age-old technology has the potential to revolutionize this fuel-guzzling industry. It's been dubbed as a "world first", although we're pretty sure we've seen wind-propelled sails boats before…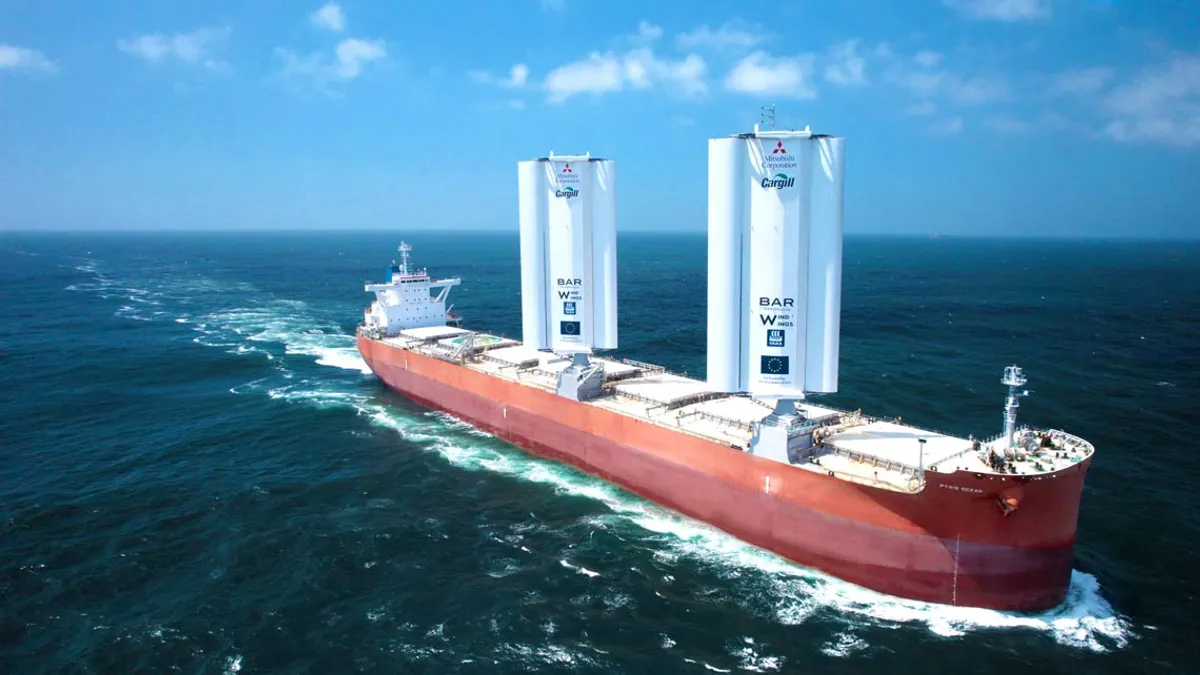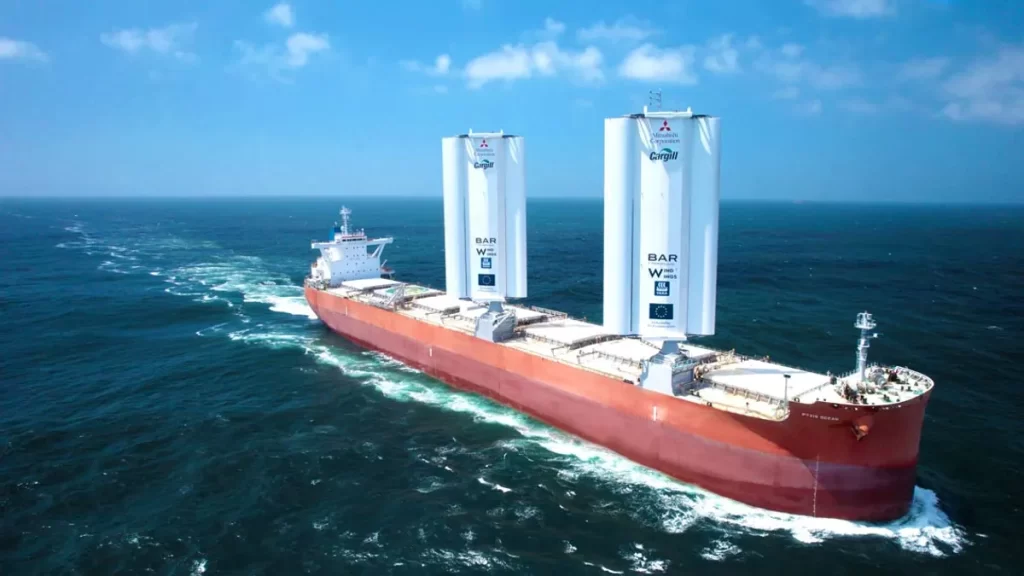 Pyxis Ocean retrofitted with WindWings setting sail for its maiden voyage, August 2023.
The Pyxis Ocean ship, retrofitted with two 37.5-meter (123-foot) high sails called WindWings, recently set sail from a shipyard in China across the Pacific towards Brazil as part of a real-world test. 
Its journey will be powered by wind, at least in part. By allowing the vessel to be pushed along by the wind, rather than solely relying on its engine, it has the potential to cut fuel use by up to 30 percent.
The world has a dilemma on its hands: global trade increasingly relies on cargo ships, but the industry is almost entirely dependent on fossil fuels.
Up to 90 percent of global trade is facilitated through shipping. As the demand for international freight trade increases, the volume of goods delivered via the seas is expected triple by 2050.
Meanwhile, the maritime industry is responsible for about 2.8 percent of global greenhouse gas emissions. The International Maritime Organization has targets to reach net-zero emissions from international shipping around 2050, but the path to the destination isn't clear-cut.
While good old-fashioned windsails could address the issue, there's no certainty it's a silver bullet solution.
"The maritime industry is on a journey to decarbonize – it's not an easy one, but it is an exciting one," Jan Dieleman, President of Cargill's Ocean transportation business, said in a statement.
"At Cargill we have a responsibility to pioneer decarbonizing solutions across all our supply chains to meet our customer's needs and the needs of the planet. A technology like WindWings doesn't come without risk, and as an industry leader – in partnership with visionary shipowner Mitsubishi Corporation – we are not afraid to invest, take those risks and be transparent with our learnings to help our partners in the maritime transition to a more sustainable future," Dieleman said.
"If international shipping is to achieve its ambition of reducing CO2 emissions, then innovation must come to the fore. Wind is a near-marginal cost-free fuel and the opportunity for reducing emissions, alongside significant efficiency gains in vessel operating costs, is substantial. Today is the culmination of years of pioneering research, where we've invested in our unique wind sail technology and sought out a skilled industrialization partner in Yara Marine Technologies, in order to provide vessel owners and operators with an opportunity to realize these efficiencies," added John Cooper, Chief Executive Officer, BAR Technologies.
Tom Hale