Ingeteam, an independent global supplier of electrical conversion equipment, will present its full range of wind energy drive train products at the Global Wind Summit 2018, taking place later this month in Hamburg. Exhibiting at booth #A4.313.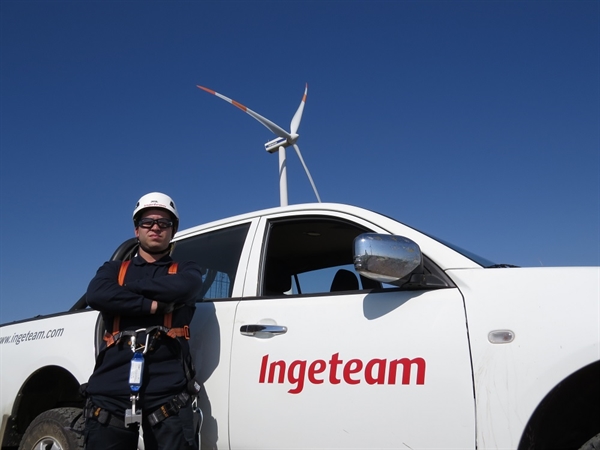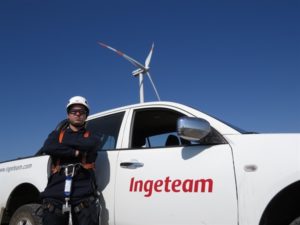 Ingeteam will showcase its power converters, turbine controllers, Condition Monitoring Systems (CMS), Smart SCADA Management Systems, along with O&M services for onshore and offshore wind farms. Ingeteam will present its latest advances in predictive maintenance through its Ingeboards data analysis platform. Also, its new optimal medium voltage converter for offshore wind turbines up to 15 MW and the associated research will be presented. This year, we are very proud to have surpassed the 40 GW converter delivery milestone after enjoying a spectacular growth in our core markets. We are now firmly established as the world's number one supplier of wind power converters and have strengthened our international position in the Operation & Maintenance sector. On a global level, Ingeteam's O&M services has doubled its maintained power compared to 2016, a figure which places its global portfolio at 12.1 GW.
Ingeteam offers low and medium voltage power converters up to 15 MW for onshore and offshore applications, optimized for DFIG and FC topologies. Power converters specifically designed to fulfill the strictest grid codes and air cooled, air/water cooled and full water cooled solutions for harsh environments, achieving industry-leading efficiency and reliability.
Indar, a wind generator market leader provides in house technological excellence backed by a strong R&D department. Its scope comprises asynchronous and synchronous generators in different topologies (DFIG, IG and PMG) with output ranging from 1 MW to 9 MW and voltages from 690 V to 15 kV.
Overall, Indar wind generators are recognized for their high efficiency and robustness, having obtained the recognition of the OEMs, utilities and the approval from certification bodies. As for standards, Indar generators are compliant with UL standards amongst others. Indar´s track record reaches 25 GW of installed wind generators to date.
The Ingeteam Wind O&M Division, is a leader in operation and maintenance services with more than 12 GW maintained worldwide. The company is a pioneer in the development and maintenance of monitoring technologies, operation and analysis of wind farms and has more than 20 years of experience in this field. During the event, Ingeteam will present its latest advances in predictive maintenance through its Ingeboards data analysis platformand will also exhibit its Ingesys CMS tool for the monitoring of vibrations, supervision and status diagnostics of wind turbines.
Ingeteam Power Technology and Indar Electric will be present at the stand A4.313.