Delhi is abuzz as the first renewable energy-financing summit organized by the Indian government, RE-Invest 2015, wrapped up today with commitments totaling a whopping 266 GW of renewable energy in the next 5 years.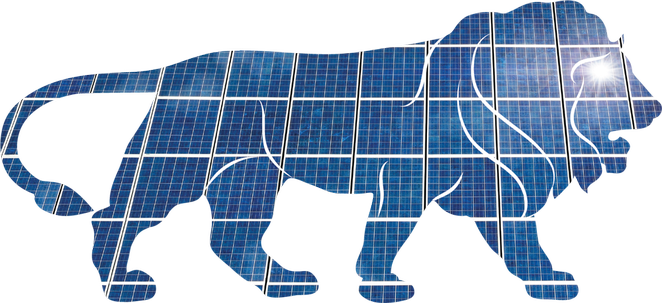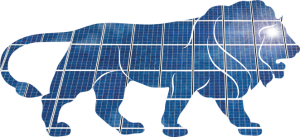 For context of the magnitude of these commitments, the country currently has about 250 GW of total installed power from all sources. With Prime Minister Modi inaugurating, luminaries including UN Secretary General's Special Envoy for Cities & Climate Change Michael Bloomberg and over 2,800 delegates from 42 countries in attendance, Delhi became the epicenter for international financiers, policy experts and industry heads exploring innovative ways to attract needed financing – enough to support India's recently announced solar target of 100 gigawatts (GW) by 2022 and a new 60 GW Wind Mission.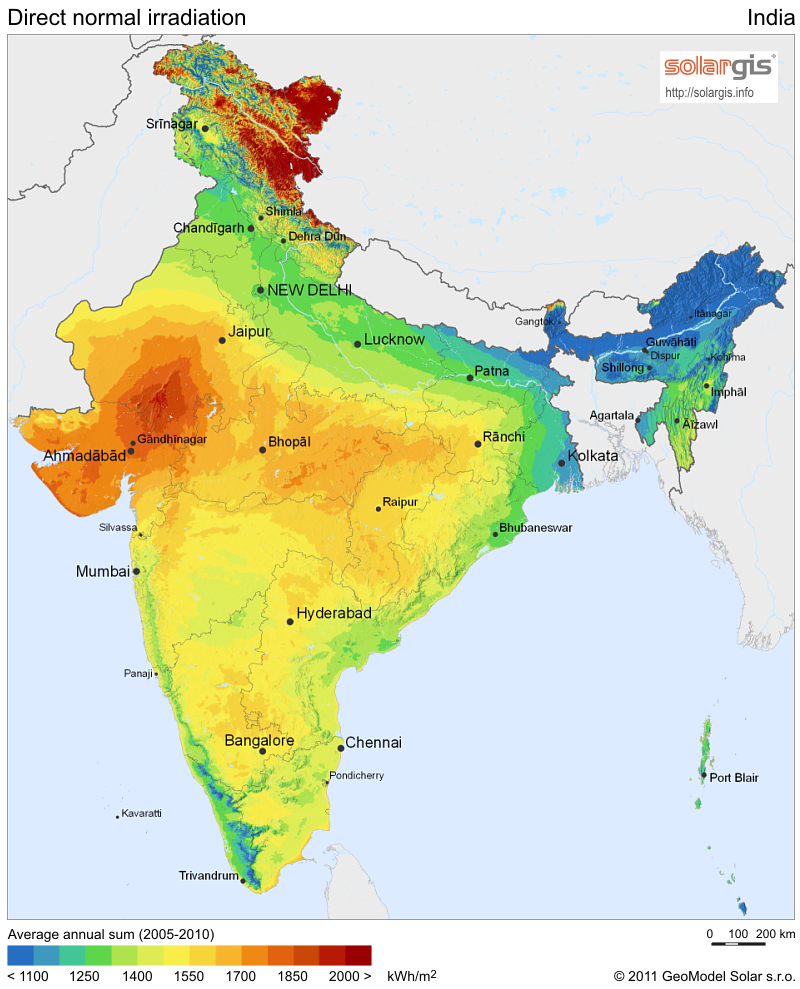 But financing enough clean energy to sustainably power India's economy and "make renewable energy part the DNA of India" (according to Power Minister Piyush Goyal) is only part of the story. Growing solar and wind power markets also represents a much-needed solution to unemployment in the face of India's burgeoning population and young labor force.
According to a new interim report released by NRDC and our partner, the Council on Energy, Environment & Water (CEEW) at RE-Invest, if India achieves its new target of 100 GW of installed solar energy by 2022, as many as 1 million FTE jobs could be created. Approximately 183,500 FTE jobs would be generated if India were to reach its target of installing 60 GW of wind energy capacity by 2022.
The analysis in our newly released report, "Clean Energy Powers Local Job Growth in India," demonstrates the staggering economic impact that the projected growth of the renewable energy market can have across the country. However, because companies in India do not often report the number of jobs created by their projects (unlike international markets), scant data exists on clean energy's economic impact on employment. In this rapidly evolving industry, the lack of data limits informed decision-making by policymakers and financiers alike.
The Modi government has highlighted energy access, clean energy and job creation as key priorities for the coming years. With a current 250 GW of installed energy and the need for more power, clean energy markets offer critical solutions to the energy deficit and need for jobs that also address climate change. The rapid expansion of clean energy installations creates green jobs and supports local economies. Wind and solar energy markets have already catalyzed remarkable growth, and are estimated to have created nearly 70,000 FTE jobs in India so far (despite limited data).
"India's private sector and foreign investors [should] continue developing and investing in the clean energy market which create[s] knowledge-intensive jobs and support[s] the nation's goals."
~ Michael Bloomberg at the RE-Invest 2015
NRDC and CEEW's analysis also presents a range of scenarios that take into consideration whether this 100 GW goal will be supported through more emphasis on larger solar parks and grid-connected large-scale 5-10 MW projects or smaller, more labor-intensive rooftop projects, with varying short-term and long-term job projections depending on the types of projects installed. The three scenarios show that not only does the targeted amount of solar power matter when developing policies to support clean energy growth, but also the type of solar project. The Indian government has recently focused on the creation of "ultra mega" solar parks, concentrated zones of solar project development that ease permitting and avoid some transmission losses, but could create fewer jobs than other project types. If energy access and "24/7 electrification" are two of the ultimate aims of this ambitious 100 GW solar goal, as the country's political leadership has emphasized during the RE-Invest sumit, then the government should consider to what degree labor-intensive rooftop solar projects are also prioritized.
Looking ahead, solar and wind companies in India can support the clean energy market by reporting their projects' job creation numbers. Filling this information gap would reveal the full range of benefits of a successful renewable energy market in India. Given the importance of employment in the Indian market, increasing the availability of information about the number of jobs created in the solar and wind energy sectors would strengthen public support and lender confidence in clean energy. As India moves toward its 2022 solar target of 100 GW and develops its Wind Mission, the Indian government should have the data needed to consider the employment opportunities created by the solar and wind industries when designing and implementing clean energy policies at the state and national levels. The government agencies and local companies could also collaborate on skills development in order to ensure that progress made toward energy and ecological security also helps India address its need to generate jobs for its rapidly growing workforce.
The new report's overall findings:
Currently, the full range of economic benefits of employment generated by India's clean energy industries are largely unknown due to a lack of reporting by solar and wind companies.
As many as 1 million FTE jobs could be created if India achieves its target of 100 GW of solar energy by 2022. Approximately 183,500 FTE jobs would be generated if India installed 60 GW of wind energy by 2022. Availability of job creation numbers can guide policy decisions as the framework is developed for how India will achieve targets through its Solar and Wind Missions.
Policy support through innovative financing mechanisms and instruments such as green banks and green bonds could help reduce the high cost of capital available to scale renewable energy projects.
The new report's key recommendations:
Solar and wind energy companies can match international business practices by simply reporting a project's job creation numbers in their press releases or related announcements. For example, a solar or wind company announcing the completion of its latest project could include this information in its press release: "This project created approximately XX jobs during construction and XX full-time permanent positions for ongoing operations and maintenance."
As NRDC and CEEW's analysis and scenarios show, rooftop solar projects are more labor-intensive and can create more jobs. In addition to solar parks and large-scale projects, promoting distributed generation technologies such as rooftop and off-grid through targeted policies can go a long way towards employing India's growing workforce and achieving the government's goal of 24/7 electrification through clean energy. Government agencies and local companies could also collaborate on skills development to train this growing workforce.
To support the enormous job creation potential of reaching its solar and wind energy goals, the Indian government and business leaders can prioritize the availability of affordable capital through innovative financing interventions such as green banks and green bonds.
At RE-Invest, Indian clean energy companies demonstrated leadership by coming forward with commitments totaling 266 GW, far exceeding the government's target of 170 GW of renewable energy by 2022 from wind, solar and biomass sectors. By reporting their projects' jobs numbers, these companies would be helping make a compelling case for the economic impact of renewables on India's workforce.
With strong leadership, India can support and enable a needed scaling up of the renewable energy sector to sustainably power its future and help mitigate climate change's worst impacts.
Co-authored by Meredith Connolly, NRDC Energy Law and Policy Fellow