The engineering and technology group SENER is involved in the consortium that was awarded the contract for construction of the concentrated solar power (CSP)  plants Noor 2 and Noor 3, phases 2 and 3 of a large concentrating solar thermal complex in Ouarzazate, in southern Morocco.
This was somewhat a repeat decision by the Moroccan Agency for Solar Energy (MASEN), a Moroccan Government agency, who, for the construction of the first phase, the Noor 1 concentrated solar power (CSP) plant, had chosen a similar project led by ACWA International Power which likewise included SENER in the construction consortium.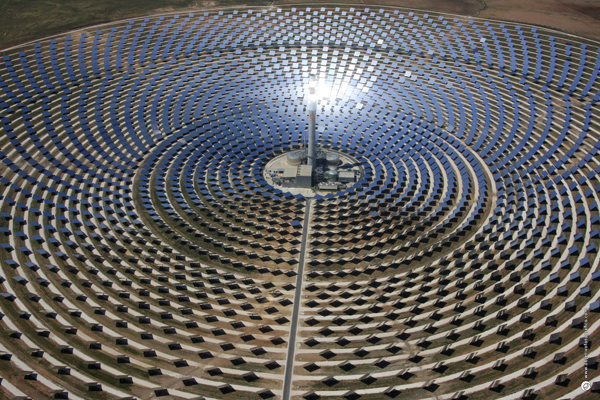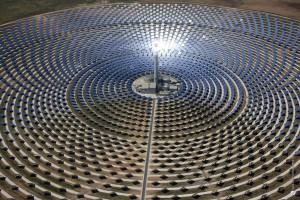 Under the latest contract, SENER will perform the engineering, construction and commissioning of the two concentrated solar thermal power plants, which make use of differing technologies: Noor 2 will use SENERtrough® parabolic troughs (designed and patented by SENER), while Noor 3 will use a central tower and an array of heliostats. This means that SENER is involved in all of the solar thermal power aspects of the complex, given that Noor 4 — for which a contract has not yet been awarded — will be run on photovoltaic technology.
Set near the Moroccan city of Ouarzazate, the complex is the country's largest solar power undertaking ever. Noor 1 also employs SENERtrough® parabolic troughs and will have an installed capacity of 160 MWe. The figure for Noor 2 is 200 MWe and it benefits from second generation SENERtrough®-2 parabolic troughs, which have been tried and tested in Valle 2 solar thermal plant (in Cadiz, Spain) and lead to cost savings and improved efficiency. Lastly, Noor 3 will provide 150 MWe; the plant comprises a central tower with a molten salt receiver and SENER technology, and is a natural evolution of the Gemasolar plant (Seville, Spain), another SENER creation. All of the plants include molten salt storage systems that enable them to continue generating power without sunlight. Noor 1 will enter into service in 2015, while Noor 2 and Noor 3 will begin operations in 2017.
At present, SENER is a company at the forefront of solar thermal power. This can be seen both in the number of projects in its portfolio — it has contributed to more than twenty-five plants, most of them turnkey constructions, in Spain, the USA, South Africa and Morocco, totaling over 1,500 MWe installed power capacity and annual savings of more than a million tons of CO2 — and in the technological solutions it produces. Some of the projects already in operation are technological milestones, for example Gemasolar and Valle 1 and Valle 2.
http://www.helioscsp.com/noticia.php?id_not=2854
termosolar, Concentrated Solar Power, Concentrating Solar Power, CSP, Concentrated Solar Thermal Power, solar power, solar energy, Marruecos, ACWA Power, Noor 2, Noor 3, Sener, Morocco, Africa, Mena, Masen,