REVE
ARIES, engineering leading company with expertise in tailor-made test solutions, and TECNALIA, one of Europe's largest applied research institutes are providing together the car simulation testing systems of the future: Dynacar. Both companies will showcase their innovations at preferentially placed booth #C350.
Dynacar provides a common test platform that engineers can use through the entire development cycle from the early vehicle design, hardware-in-the-loop (HiL), and dynamometer testing phases to the production floor. Engineers start with a fully validated vehicle model that they can customize by changing parameters using the graphic user interface, or plugging in their own models using Dynacar as a virtual rolling chassis. Individual and traditionally isolated vehicle sub-system hardware and software tests, such as ECU testing and motor simulation in dynamometers, can now be tested within the larger vehicle environment. Dynacar also gives us information to validate dynamic behavior of the vehicle, electric machine power, battery's consumption and life, electronic components response, as well as control system.
Dynacar is already being used by several of the leading European and U.S. automotive and component manufacturers (including GKN, SEAT, Ford, EDAG, MASER, Michigan State University) in both engineering and R&D activities.  The capacity of ARIES to offer customized solutions joined to the power and flexibility of Dynacar will make your preferred partner for Human or/and Hardware in the Loop (XiL) applications, especially for power train research and validation dyno test benches, battery packs performance, and efficiency and reliability development and testing.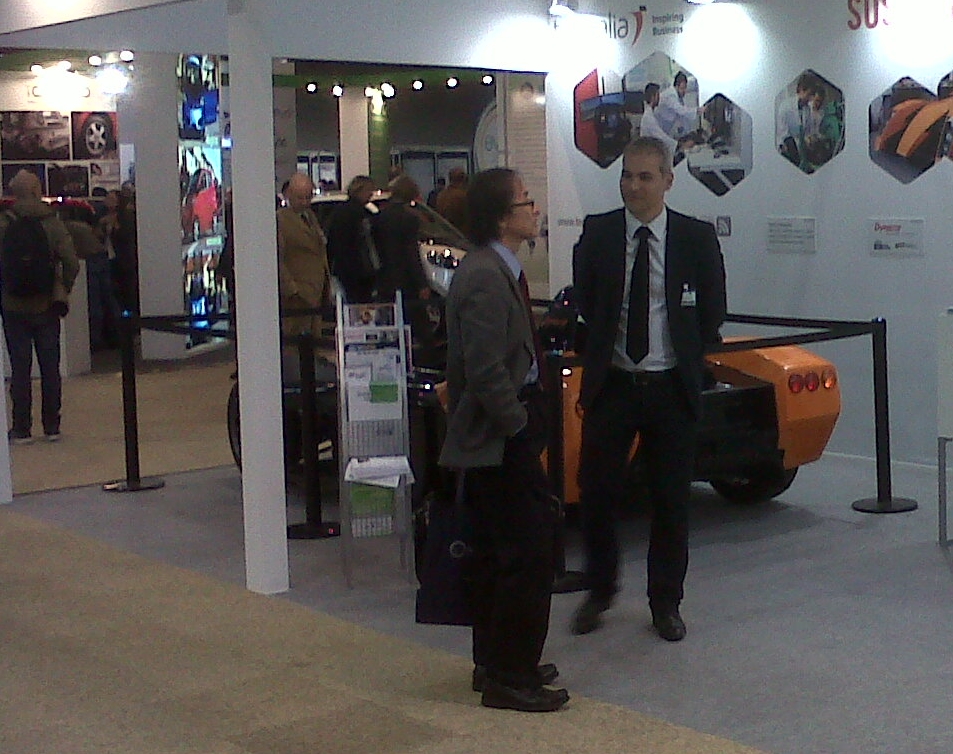 David Galindo, HiL and Test Systems Product Manager. Aries Ingeniería y Sistemas. EVS27, booth #C350.
ARIES Ingeniería y Sistemas is an independent, global and diversified engineering company that develops effective, high value added solutions by integrating the most advanced technology with the highest qualified team of professionals.  The company, with a presence in over 22 countries, develops a strategy directed at specific markets, allowing for a strong, stable and profitable growth.
ARIES Ingeniería y Sistemas offers engineering solutions including feasibility studies, basic and detailed engineering, construction, and start-up, maintenance and operation in the Test Systems and Energy sectors.  As a result of international expansion, the company has offices in Spain, the United States and China.
TECNALIA Research & Innovation is the first Private Applied Research Centre in Spain and one of the most relevant centres in Europe; with 1,500 experts, from over 27 different nationalities, focusing on transforming knowledge into GDP to improve people's quality of life, by creating business opportunities for companies. Inspiring Business is a synthesis of two concepts that go hand in hand: imagining and making it come true. TECNALIA's differential value.