President Ollanta Humala has inaugurated two solar power plants in the southern Peruvian regions of Tacna and Moquegua built by Spain's Solar Pack and Gestamp Solar.
"Energy in the poorest towns is an instrument of social inclusion," Humala said during the inauguration ceremony.
The $95.7 million Tacna solar power plant sprawls over 121 hectares (nearly 300 acres) and has the capacity to generate 47,196 MW annually.
The Moquegua solar power complex, which also cost $95.7 million, covers 123 hectares (nearly 304 acres) and has the capacity to generate an estimated 50,676 MW annually.
"Peru's energy mix must be balanced. We cannot depend on energy sources that pollute. We are promoting renewable energy," Humala said.
South America's first solar power plant went online in Peru last October.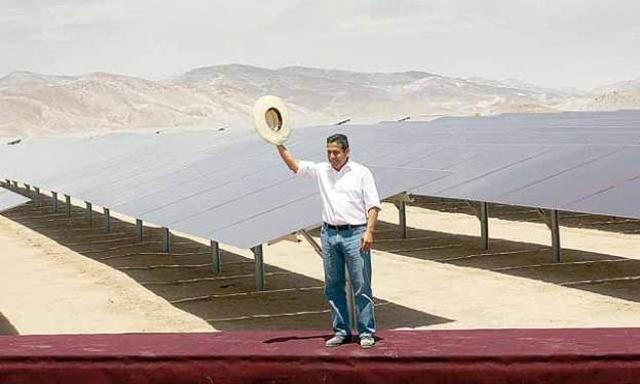 The power plant, which is located in the region of Arequipa, was built by Spain's T-Solar.
"We are investing in renewable energy. We are the first country in the region to develop renewable energy," the president said during Monday's ceremony.
Peru must now work to develop "wind energy" sources to further diversify the energy mix, Humala said.
http://www.evwind.com/2013/03/11/ollanta-humala-inaugura-dos-centrales-de-energia-solar-fotovoltaica/