Emerging markets for wind energy are an important topic for the EWEA Annual Event this year, and the programme reflects this.
A two-day workshop at EWEA 2013 in Vienna, organised by the Austrian Wind Energy Association IG Windkraft, will concentrate on this theme, as will several events in the main programme of the event.
Kyriakos Kosmidis of Repower is well aware of the importance of emerging markets. According to him, "evaluating and entering new markets is one of the future key business activities global wind players have to take into consideration as mature markets are showing lower growth rates while several new markets offer great opportunities and are catching up in terms of renewable policies and infrastructures. Therefore it becomes crucial for us to enter new markets. Our customers reflect this development by showing cross boarder activities and entering new markets as well".
To address this important topic, the Emerging Markets workshop will be organised under the following headings:
• Political Framework in Emerging Markets
• Financing Wind Energy in CEE
• How to supply a growing market – solutions for a renewable market
• Legal Aspects of planning & operating Windfarms in Emerging Markets
• Renewable Energy and the Grid – challenges and opportunities for Emerging Markets
• Hurdles and best practices in developing Wind – why some grow and some don't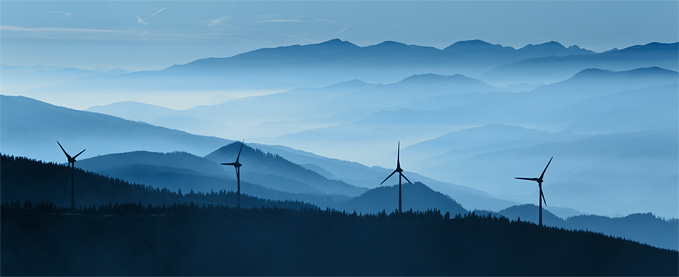 To take just one of these sessions, Political Framework in Emerging Markets, speakers include Mariusz Radziszewski, Head of RES Department in Ministry of Economy, Poland; Martin Bursik, Former Minister of Environment, Czech Republic; Arthouros Zervos, President EWEA, Chairman & CEO Public Power Corporation, Greece; Erbay Dökmeci, Head of Dept. of Foreign Relations & EU, Turkey; Emil Calota, Vice President Romanian Energy Regulatory Authority, Romania and Peter Dickinger, Federal Ministry of Economy.
As for the rest of EWEA 2013, emerging markets is a topic that is returned to again and again. Examples include:
Taner Yildiz, Turkish Minister of Energy and Natural Resources to deliver speech
Turkey's potential as a wind energy player is well known. Minister Yildiz's keynote speech will provide important information on the future development of this exciting emerging market.
High-level panel debate: Boom and bust – North, South, East
This session will illuminate the differences between established and emerging markets. In this high-level panel debate, leading industry figures comprising developers and utilities will share their views on where, and how, the European wind energy sector will develop.
International matchmaking event
Vienna is an ideal bridge between Western European countries and emerging markets in Eastern Europe. Set up your business profile to meet potential partners or customers and expand your company's network within the European wind industry.
Eastern winds: EWEA launches new report
In the report, each market is sized up for its strengths and weaknesses, wind energy potential and possible obstacles to growth. Participants at EWEA 2013 will receive a paper copy of the report. What better way of learning where your next business opportunity might be?
Emerging central and eastern European markets conference session
This session identifies the wind energy opportunities in emerging European markets. Participants can expect to benefit from a detailed overview of the developments, opportunities and risks in these exciting young wind energy markets as well as learning about practical case studies and the experience of companies active in these markets.
Beyond Europe conference session
"Working in an emerging market carries the risk profile that can give significantly higher returns for those able to manage those risks. This session is going to be a unique opportunity to hear about some of the most exciting opportunities in the wind industry today, delivered by some of the most informed, and hands on experts in these regions." – Nigel Crowe from PMSS and EWEA 2013 lead session chair for 'Beyond Europe'.
Visit the EWEA 2013 website.