How do we stay competitive in the global wind energy market? A key component is continued leadership in manufacturing small wind turbines – those rated at 100 kilowatts or less.
Historically, the United States has been the leading manufacturer of small wind turbines – helping to boost economic growth and create job opportunities. U.S. small wind manufacturers report using 80-85 percent domestic content in their turbines, and the small wind industry represents an estimated 1,600 American jobs. Still, in the increasingly competitive global wind market – our continued leadership in this field is far from guaranteed.
To help U.S. small turbine manufacturers maintain their leading international market position, we're investing in two projects – led by Maine's Pika Energy and Oklahoma's Bergey Windpower Company – as part of the Energy Department's Small Wind Turbine Competitiveness Improvement Project. This initiative supports manufacturers in their efforts to lower the cost of energy from small turbines by improving their components and upgrading their manufacturing processes.
Bergey Windpower's award will help the company identify component improvements that will optimize its turbine technology for increased performance and reduced cost. Turbine upgrades over the course of the year will determine what testing must be done to maintain the turbine's certification. Pika Energy plans to use its award to develop an advanced blade manufacturing process designed to reduce the cost of energy for its turbines.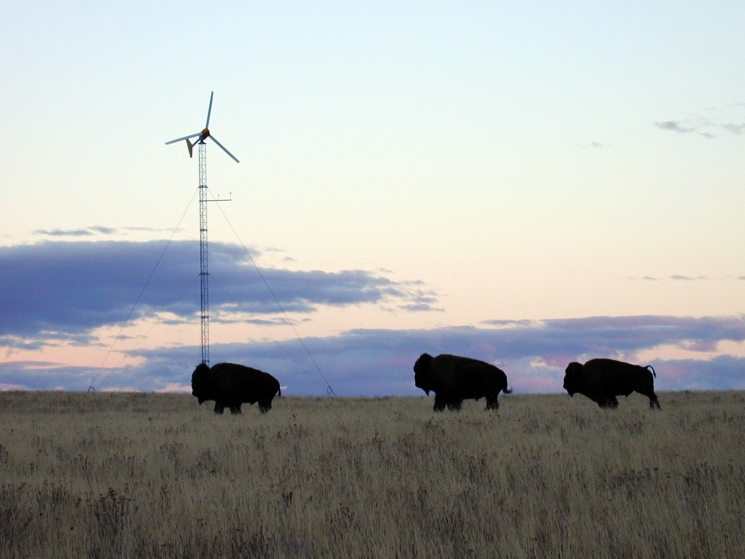 Learn more about the small wind turbine industry in the United States by visiting the Energy Department's distributed wind webpage. To learn about installing a small wind turbine at your home, see the Wind Powering America website.
By Mark Higgins, Operations Supervisor, Wind & Water Power Technologies Office.
Interested in a small wind turbine for your home? Here's information to guide you.