The Tennessee Valley Authority (TVA) has been named "Utility of the Year" by the American Wind Energy Association for bringing wind-generated electricity to its customers in the Southeast, and its long-term commitment to low-cost, cleaner energy.
TVA has signed nine contracts with eight different wind farms since 2008, bringing in wind power from as far as Illinois, Kansas, and Iowa. It also installed its own utility-scale wind turbines, the first in the Southeast.  TVA is purchasing 1,340 megawatts of wind that is operating today and expects another 200 megawatts by the end of the year.
TVA has set the goal of being one of the nation's leading providers of low-cost, cleaner energy by 2020.
AWEA's Utility of the Year award is given to the U.S. electric utility that has done the most to advance wind power's growth through its actions.
"We honor TVA with this award to recognize their accomplishments for wind power in general and how they've achieve these results in a way that benefits other utilities and the entire wind energy industry," said Denise Bode, CEO of AWEA.
"By adding wind generation into its energy mix, TVA and the distributors of TVA power are introducing more clean technology to the Tennessee Valley," Bode said in presenting the award at AWEA's recent Fall Symposium for industry leaders in Chandler, Ariz. "In addition, TVA had the first commercial-scale use of wind power to generate electricity in the southeastern United States."
Accepting the award on behalf of TVA were Patty West, Director of Renewable Energy Programs, and Chris Hansen, Director, Power Origination.
"The addition of wind energy helps TVA achieve its vision of being a leading provider of low cost and cleaner energy." West said. "We're confident that wind power will continue to demonstrate its value, effectiveness and potential in the years to come."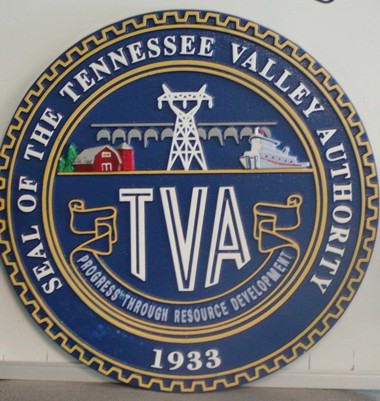 TVA, a corporation owned by the U.S. government, provides electricity for 9 million people in parts of Alabama, Georgia, Kentucky, Mississippi, North Carolina, Tennessee, and Virginia at prices below the national average. For more about TVA, see www.tva.com.