China will have 3,000 megawatts of solar thermal power installed capacity by 2015, with the total market value reaching 45 billion yuan (7.15 billion U.S. dollars), according to a report released on Wednesday.
Most parts of China are suitable for the development and use of solar energy, with 98 percent of the country's territory recording an annual average of 1,000 kilowatt-hours or above generated from solar radiation per square meter, according to a green paper on climate change.
The paper, released by the Social Sciences Academic Press, put the country's annual average of energy generated from solar radiation per square meter at 1,500 kilowatt-hours, an amount possibly equal to the amount of energy consumed by an average household in one year.
Western and hinterland regions have more abundant solar energy resources, as such areas generally feature terrains located at higher altitudes and less humid weather than eastern and coastal areas, it reads.
The most solar radiation energy is recorded in southern Tibet and the Golmud region in Qinghai, while the least is recorded in the southwestern municipality of Chongqing.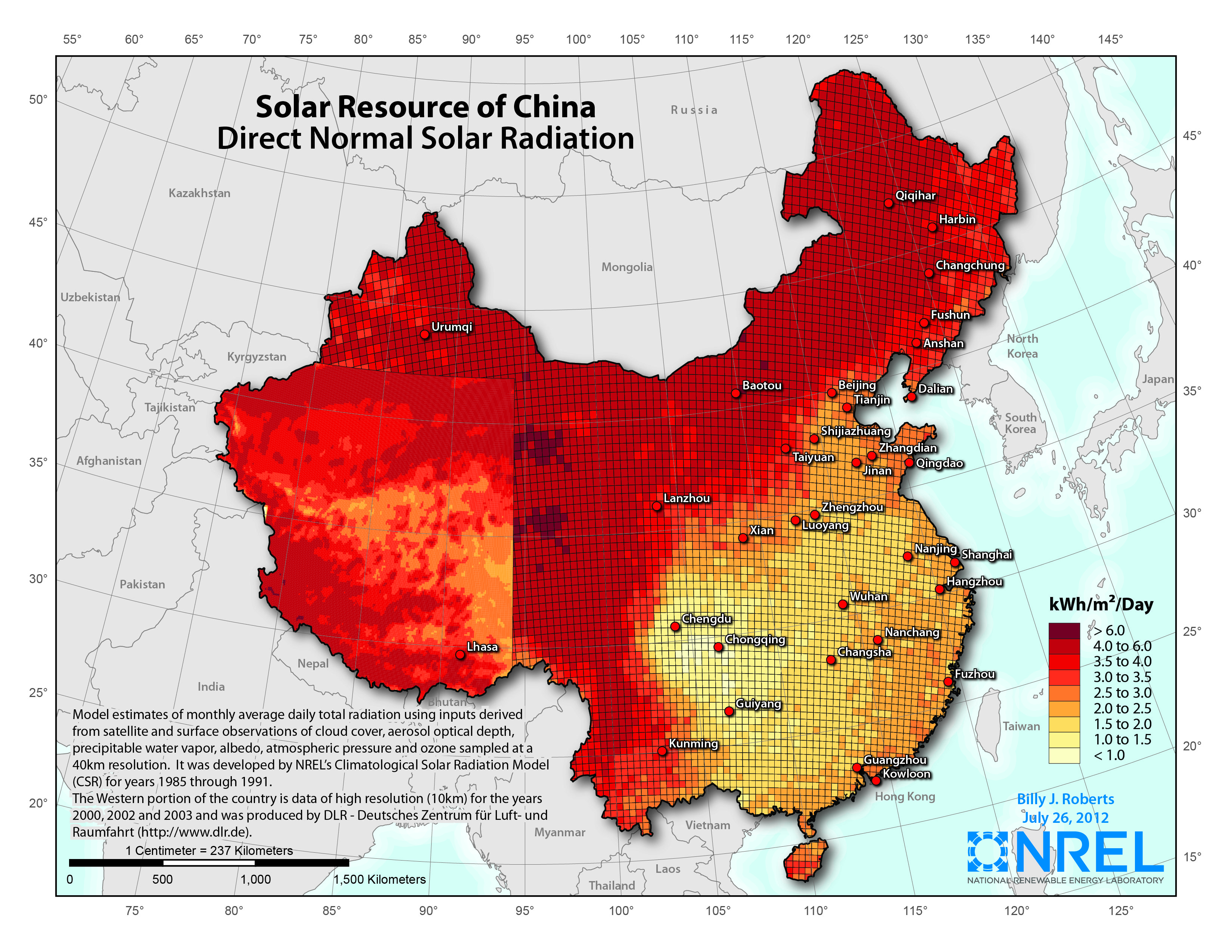 The green paper also forecast more extreme weather in China in the coming centuries. People and public facilities will be exposed to more risks brought about by such weather as a result of the emission of more greenhouse gases.
The report was released as nations are gearing up for a new round of climate change talks at the United Nations Climate Change Conference, which will be held from Nov. 26 to Dec. 7 in Doha, Qatar.