The government is targeting 1,470 megawatts from onshore wind projects, 400 megawatts from concentrated solar power and 1,075 megawatts from solar photovoltaic projects, Energy Minister Dipuo Peters said.
A total of 1 470 MW had been allocated for onshore wind, 400 MW for CSP, 1 075 MW for solar PV projects, 47.5 MW for biomass, 47.5 MW for biogas, 60 MW for small-scale hydro, and 100 MW for small-scale renewables projects.
Energy Minister Dipuo Peters reported on Monday that the Department of Energy (DoE) had received "concurrence" from the National Energy Regulator of South Africa for a Ministerial determination opening the way for the procurement of 7 761 MW of baseload capacity from independent power producers (IPPs) between now and 2025.
The baseload determination included the prospect of increased power imports, primarily from hydropower schemes in the Southern Africa region.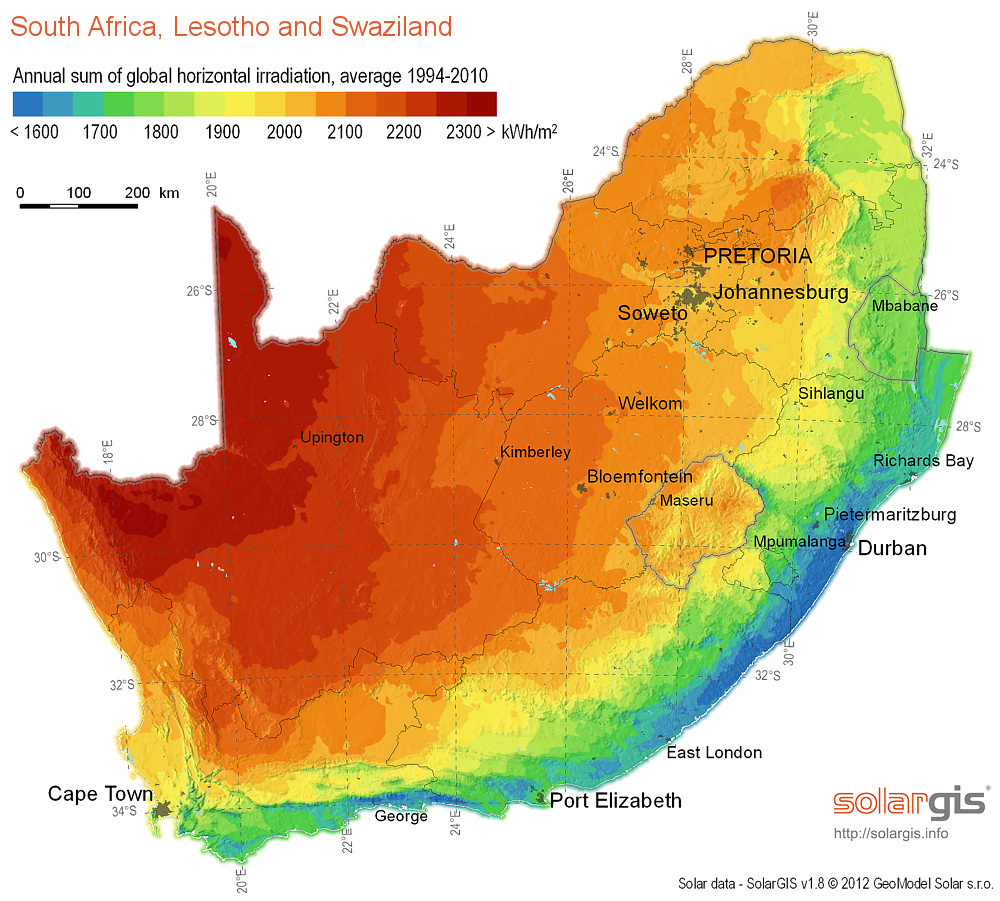 It was one of three determinations, with the second dealing with the procurement of 3 200 MW of additional renewable-energy capacity by 2020 and the third opening the way for co-generation projects and near-term gas developments.
Speaking at an event hosted to announce government's and Eskom's readiness to sign agreements necessary for the construction of the first 28 renewable-energy projects being procured under the Renewable Energy Independent Power Producer Programme (REIPPP), Peters said details would be promulgated in an upcoming Government Gazette, which would be published during November.
Three separate procurement process, incorporating lessons learned during the delayed first REIPPP bid window, would follow.
The first determination related to baseload generation capacity and included 2 500 MW of coal-fired generation for introduction into the system by 2024; 2 652 MW of gas power by 2025, some of which would probably be imported; and 2 609 MW of hydroelectric power imports by 2024.
The base-load allocations were informed by a request for information issues last year and were aligned with the Integrated Resource Plan (IRP) 2010-2030.
The current version of the IRP, which is likely to be revised during 2013, anticipates coal's contribution falling from more than 90% of the current mix to about 45.9% by 2030. However, 16 300 MW of additional coal-fired generation would still need to be added by 2030.
Also envisaged under the current IRP is the introduction of 9 200 MW of wind generation, 1 200 MW of concentrated solar power (CSP), 8 400 MW of solar photovoltaic (PV) production, 9 600 MW of new nuclear capacity, 4 930 MW of open-cycle gas-turbine peaking plant capacity, 2 370 MW of combined-cycle gas-turbine capacity, a 1 332 MW pumped-storage scheme, 2 659 MW of imported hydropower and 465 MW of mostly other renewables technology.
DoE deputy director-general Ompi Aphane said the primary aim of the process was to leverage IPP investment to deal with South Africa's current electricity supply/demand imbalances.
However, Aphane said that it was possible that Eskom could emerge as a co-developer of hydropower schemes outside South Africa, while possibly playing a role in the development of the regional transmission networks required to evacuate the power.
Eskom CEO Brian Dames reported recently that the utility had finalised a draft Africa strategy, which could result it in taking equity as well as operational positions in generation and transmission projects on the rest of the continent.
Dames indicated that the utility was particularly interested in some of the near-term hydropower prospects in Mozambique, such as Mphanda-Nkuwa and Cahora Bassa North Bank.
Peters also confirmed that the REIPPP would be extended into a rolling procurement programme, with an additional allocation of 3 200 MW to be added for projects that could be developed by 2020.
Through the REIPPP, which was launched in August 2011, government was initially planning to procure 3 725 MW of renewables capacity, collectively valued at around R100-billion.
However, 2 460 MW of that allocation had been absorbed during two bid windows, during which 47 projects were identified as preferred bidders – leaving only 1 165 MW still to be allocated during the third bid window.
With the addition of 3 200 MW into the REIPPP, a total of 4 360 MW of capacity would be available for allocation during future bidding rounds.
The third determination related directly to interventions contained in the Medium Term Risk Mitigation Plan, which was published alongside the IRP in early 2011 in a bid to deal with South Africa's short-term power deficits.
Peters said this determination allocated 800 MW for cogeneration, and 474 MW from natural gas, which must be introduced between 2012 and 2020.