In existence since 2008, the tax credit is aimed at helping startups in the wind energy industry to get on their feet, allowing them access to the funds that they need to be successful in the face of stiff competition from both other energy sources and undercutting by their Chinese counterparts.
The concerns stem from the polarized positions that the two presidential candidates have taken, with Barack Obama supporting the continuation of the credit and Mitt Romney promising to abolish it. While the wind energy sector holds its breath leading up to the election on November 6, opponents of the tax credit are hard at work lobbying for its removal.
Those challenges have seen about 10,000 jobs disappear in the past four years as wind energy companies shrink in order to survive, making the potential elimination of the tax credit when it comes up for renewal again on December 31, 2012 a crisis-level concern for those invested in the industry.
With a nearly $1 billion government tax credit for the industry in doubt, the wind energy sector in the United States is on the brink of elimination, putting both thousands of jobs and the goal of promoting sustainable energy at risk.
"Big Wind has had extension after extension after extension," said Benjamin Cole, spokesperson for the partly oil-financed American Energy Alliance, a group that has been actively lobbying against the tax credit. "The government shouldn't be continuing to prop up industries that never seem to be able to get off their training wheels."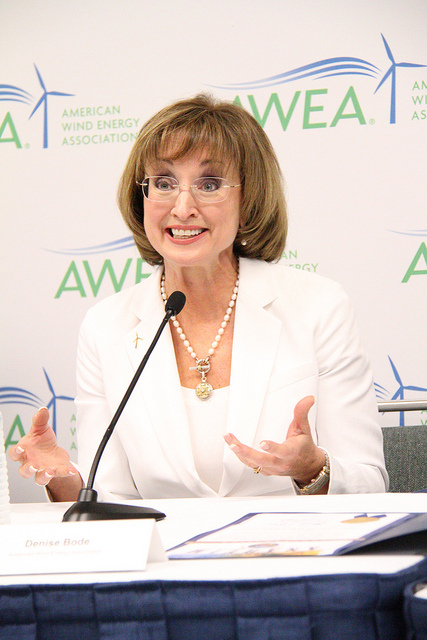 An announcement from wind turbine manufacturer Gamesa earlier this month revealing that 92 of its 115 workers had been laid off was followed by news this week that German-based turbine company Siemens would layoff 945 of its American employees, putting intense pressure on the debate while dashing some of the remaining hope held by those waiting for a call to come back to work.
"We are all really sad," said Miguel Orobiyi, a mechanical assembler at the Gamesa plant for almost five years before being laid off earlier this year. "I hope they call us back because they are really, really good jobs."
Our mission is to provide clear, objective information about the important energy issues facing the world, address and correct misconceptions, and to actively engage readers and exchange ideas. For more great energy coverage, visit Consumer Energy Report.
http://www.consumerenergyreport.com/