The rotor diameter of this new wind turbine is 115 metres with a rated power of 2.5 megawatts.
The new E-115 series will be the main attraction at the ENERCON stand during this year's HUSUM WindEnergy Fair (18-22 September).
Designed for average wind speeds of 7.5 metres per second and gust intensities of up to 59.5 metres per second, the E-115 is particularly suitable for less windy locations.
Its optimised rotor blades also enable high output even in the partial load range. This new addition to the product range complements ENERCON's other efficient series (E-101/3 MW and E-92/2.3 MW) with which the European market leader wants to promote the  development of wind energy at inland sites.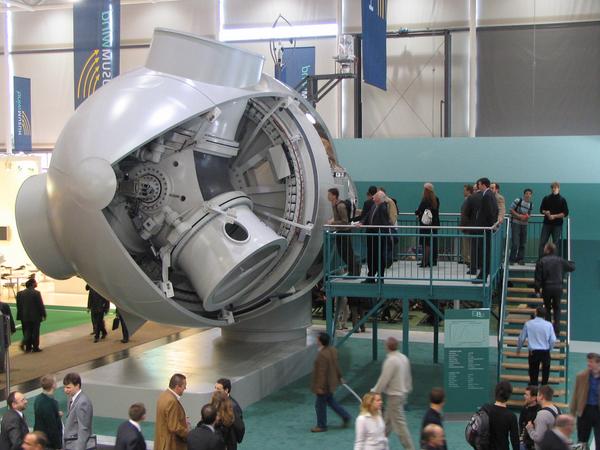 The E-115 series is available with hub heights ranging from 92 to 149 metres. The first prototype is to be installed next year and serial production is expected to be launched in 2014.
With nearly 200 square metres, the ENERCON stand is one of the largest at this year's leading wind trade fair and besides this stand, ENERCON also has a stand at the "windcareer" job fair where interested people can drop by and get comprehensive information on career opportunities with the company.