Wind Prospect Africa has successfully delivered Wind Farm Awareness Training to the management team of Kafue Gorge Regional Training Centre (KGRTC) in Zambia, South Africa.
The team shared their expertise over the five-day training course covering wind farm development, turbine technology, wind measurement equipment, energy yield assessments, construction, operations, environmental awareness, contracts, grid connection, financing, and health and safety.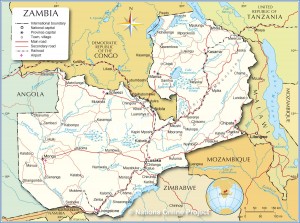 This specialist training programme formed part of Wind Prospect's scope of works included in a broader supply and services contract for KGRTC.
The KGRTC team visited three wind farms in the Western Cape, including Dassieklip, Gouda and Hopefield, to gain practical experience and further their understanding of the theory taught in the training sessions.  Wind Prospect and KGRTC were granted access to SARETEC's impressive training centre where the KGRTC team were given a tour and shown an original 2.5MW Nordex nacelle, hub and blade.
Wind Prospect Africa's Sian Meath said "We thoroughly enjoyed delivering the training and we are delighted with the feedback from the group. We look forward to continuing work on the project. The training was part of Wind Prospect's first project in Zambia and we hope to expand into further African countries in the near future."
As well as delivering training and analysis services, the Wind Prospect team will supply and install wind monitoring equipment and complete a feasibility study for a single turbine wind farm at the site to manage the complete process to offer the client a full package of services.