Gamesa has achieved a new milestone in Asia by entering a new market – Thailand – where it has signed an agreement with Chinese developer PowerChina ZhongNan for the supply of 60 MW in total at three wind farms.
Under the terms of the agreement, Gamesa will supply a total of 30 of its G114-2.0 MW turbines. More specifically, the company will supply 25 turbines at the Wayu farm, one at the Subplu1 facility and four at Subplu2, all of which located in the province of Nakhon Ratchasima, in central Thailand.
The wind turbines are scheduled for delivery this year and for commissioning in 2016. In addition, Gamesa will maintain all these facilities for the next 10 years.
This is Gamesa's first contract in Thailand and marks a fresh milestone in its strategy of reinforcing its presence in the Asian market. In addition to Thailand, Gamesa's Asian footprint extends to Vietnam, Philippines, Taiwan, South Korea, Japan, Sri Lanka, China and India, having installed over 5,500 MW in these markets.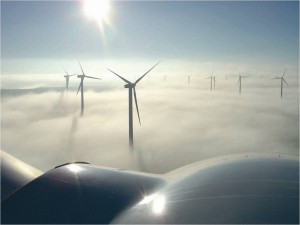 This is also the first order for the G114-2.0 MW in Asia-Pacific. This new turbine, which has emerged a standard-bearer in the sector thanks to its low power density model, is designed to yield more power at lower cost at low and medium wind speed sites such as those typical of Thailand. In its first year marketing this turbine, Gamesa has already signed orders for the supply of over 1,200 MW in markets as diverse as Sweden, Uruguay, the US, Poland and Brazil.
http://www.evwind.com/2015/07/09/eolica-en-tailandia-gamesa-vende-30-aerogeneradores-a-tres-parques-eolicos/
https://www.evwind.es/2015/07/09/wind-energy-in-thailand-gamesa-wind-turbines-for-three-wind-power-plants/53246