A new report from Navigant Research analyzes the global market for submarine electricity transmission systems, including global market forecasts for project value, segmented by technology and region, through 2024.
Today, submarine electricity transmission systems are being used more frequently for long and short hauls in undersea, lake, and river interconnection applications, allowing transmission in areas where water has made underground or overhead solutions impossible. With at least 140 new high-voltage direct current (HVDC) and high-voltage alternating current (HVAC) systems currently being deployed or in planning stages, this highly specialized market is expected to experience rapid growth in the near future.
According to a new report from Navigant Research, the global submarine electricity transmission market is expected to grow from $16.8 billion in 2015 to $24.8 billion in 2024.
"Over the past several years, two market drivers have emerged as dominant forces shaping this market: connecting offshore wind generation to the mainland and reconfiguring or expanding interconnections between states, countries, and regions," says James McCray, senior research analyst with Navigant Research. "Submarine technologies are helping to address changing electric generation mixes and isolated national grids are also being interconnected for security, balance, and the sale of excess electricity in cross-border exchanges."
Europe's transmission system, according to the report, currently requires extensive reconfiguration and expansion to deal with coal and nuclear generation plant retirements and the rapid growth of offshore and onshore wind generation in the Nordic region, as well as in other remote offshore areas. Because of this, the European market, which currently represents more than 70 percent of regional market share, will likely account for more than half of the global submarine cable projects during the next decade.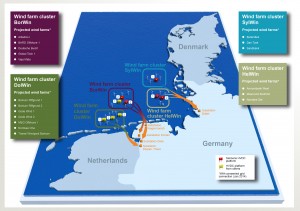 The report, Submarine Electricity Transmission, analyzes the global market for submarine electric transmission systems. The study provides an analysis of the market issues, including market drivers and regulations and policies, associated with submarine electric transmission projects. Global market forecasts for project value, segmented by technology and region, extend through 2024. The report also provides case studies and examines the key technologies related to submarine electric transmission systems, as well as the competitive landscape. An Executive Summary of the report is available for free download on the Navigant Research website.