In the wake of floods and earthquakes in Japan back in 2011, the worst disaster that ensued was that of the Fukushima nuclear power plant.
Since then, there has been a mounting pressure on the Japanese government to cut down its reliance on nuclear power plants and look to alternate modes of power production.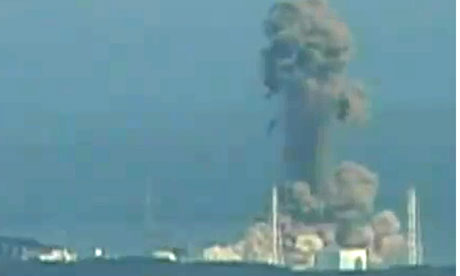 Although the nuclear industry in Japan has been trying to implement stricter standards to thwart the possibility of any other such happenings at a nuclear plant, the popular opinion still remains against nuclear power plants.
And now, Japanese government has resounded these sentiments by vowing to end nuclear power production by the year 2030.
The announcement has come from the Japanese Prime Minister himself who has also vowed that by 2030, Japan will have 30 percent of its overall energy needs being satiated by renewable sources. To this end, more than 33,000 large and small renewable projects in Japan have received funding over the last two months.
However, Japan will also have to rely more on other, conventional, sources of energy while it cuts down the contribution by nuclear power plants. It plans on bolstering wind energy, solar power, oil and gas imports over the years to meet the energy demands.
Hollande says to close Fessenheim nuclear power plant by 2016
French President Francois Hollande said Friday that the country's Fessenheim nuclear power plant will be closed by the end of 2016.
Hollande made the remarks at the inauguration of a two-day environment conference in Paris where he will announce a slate of measures on environment and energy.
France operates 58 reactors and has been a leading international proponent of nuclear energy. However, closing nuclear plants has been a controversial issue in the country as France is the most nuclear-energy relying country in the world, with 75 percent of its power coming from nuclear sources.
The heavily reliance on nuclear power has been called into question since Fukushima nuclear disaster in Japan. Many green energy supporters have since then pushed hard for the closure of nuclear plants in France.
Hollande himself had also promised in the pre-election campaigns to reduce France's reliance on nuclear energy from 75 percent to 50 percent by 2025, and was critically blamed by then-president, Nicolas Sarkozy, who was accusing him of damaging the country's nuclear industry and energy independence, depriving the nuclear plant's workers of their jobs.
To reduce dependence on nuclear energy, renewable energy supply will be increasingly needed, Hollande told his audience at the conference that new appeals for wind and solar projects will be launched before the end of 2012.
In his 40-minute speech, the French president vows to "make France the environmental 'nation of excellence'."